Three-year-old Jaden Bolli, is being hailed as a hero for his quick thinking last Friday when his grandmother passed out during a visit. Knowing something was wrong, the New Jersery tot did what his mother told him to do just days before – he called 911.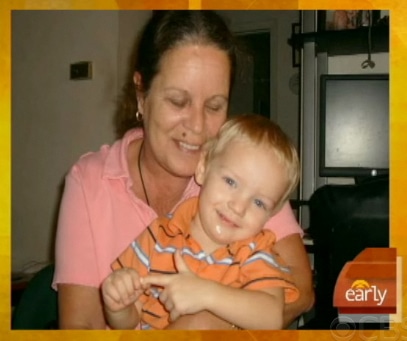 When asked what the emergency was, Jaden responded, "Mom-Mom's sick."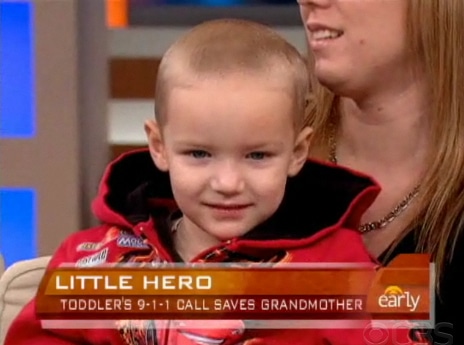 He then told the dispatcher the emergency was his grandmother's blood sugar, but as it turns out, she'd had a stroke. Luckily, paramedics arrived just in time.
Jaden's mom, Candace Robbins, told "The Early Show" she had taught her son just four days before his grandmother's emergency, "'If you don't hear my heartbeat or somebody falls or anything, you have to dial 911, hit the green button and just tell them you need help.'"
He said, 'OK.'"
Since her collapse, Jaden has seen his grandmother in the hospital. Candace said she calls him "her angel."
So true!
Related Articles: