Tiffani Thiessen was spotted back to work on her hit show White Collar yesterday and she wasn't alone. Her husband Brady Smith and daughter Harper accompanied her as she got ready to film her scenes in the meatpacking district in New York City.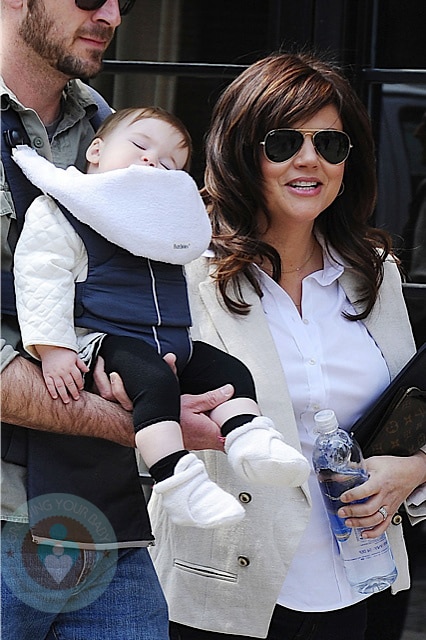 Tiffani recently spoke to Celebrity Baby Scoop about Harper and how she has changed her life.
"She's amazing! She blows me away on a daily basis with the things she discovers and does. She's about ready to walk which is exciting and scary at the same time. And when she laughs it lights up my entire world. I can spend hours on end trying to make her laugh."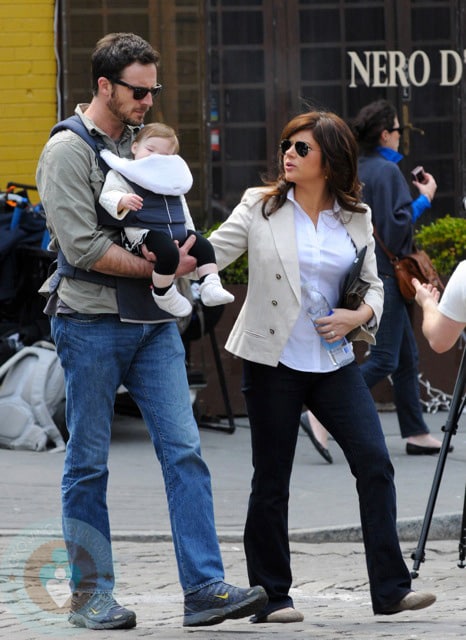 How has motherhood changed you?
"Being a mom has put everything in perspective for me. How the little things don't mean anything anymore. My life is truly all about her and everything I do is for my family."
And what a beautiful family it is. Brady carries a sleeping Harper in a BabyBjorn Comfort Carrier.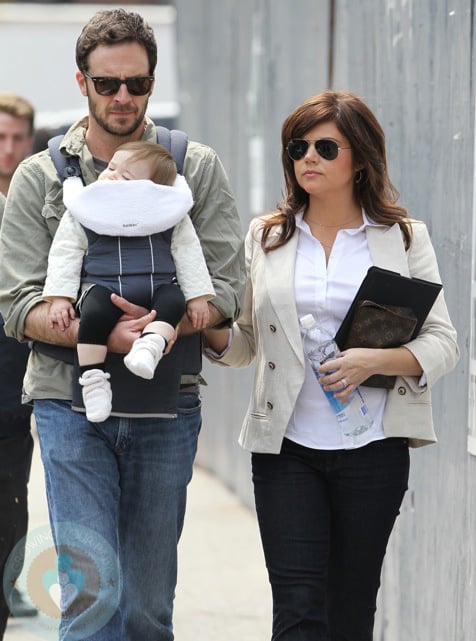 ---
Related Articles:
{PACIFIC COAST NEWS & FAME}
---