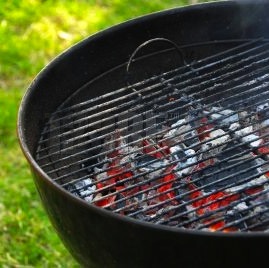 A Washington toddler is in critical condition from carbon monoxide poisoning after a family, who is living in an apartment, brought a barbecue grill in from outside to keep warm.
Medics were called to the residence at 4am yesterday morning and transferred the toddler and other family members to a hospital. The toddler was listed in critical condition, while the other family members were evaluated and released.
Hospital officials warned that using a grill inside your home is extremely dangerous because Carbon monoxide, a colorless, odorless, deadly gas, is made anytime fuel is burned.
My heart goes out to this family. The recession paired with cold weather is making people get creative on how to keep their families warm.
---