Congratulations to Tori Spelling and husband Dean McDermott on the safe arrival of their second baby.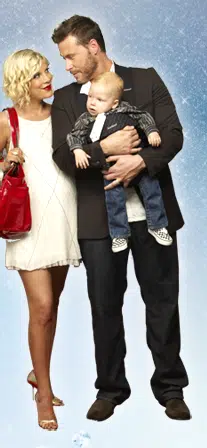 Stella Doreen McDermott arrived at 3:13 p.m. in a Los Angeles hospital via C-section.
The newest McDermott weighed in at 6 lbs., 8 oz. and was 19 3/4 inches long, a rep for Spelling says.
The couple also have a 1-year-old son, Liam Aaron. McDermott, 41, has a son, Jack, 9, from a previous marriage.
After finding out the baby's sex, Tori was quoted saying,
"I've always wanted a little girl since I'm such a girly girly. I immediately started crying. I couldn't believe it. I have my beautiful little boy and now I'll have my little girl! It's amazing."
---