Sunday marked the beginning of 109th annual American International Toy Fair and Hasbro kicked off the festivities in grand style on Saturday morning with Mr. & Mrs. Potato Head's 60th Birthday. I was on hand to help celebrate and also to see what will be new for 2012.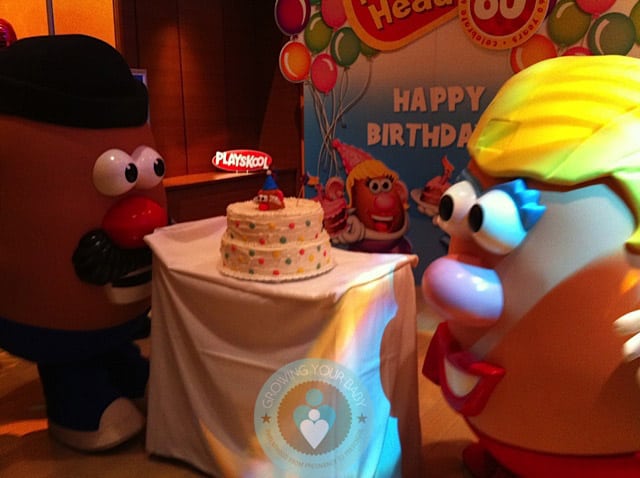 As always, there is a lot so we will feature some of our favorites.
To commemorate Mr. Potato Head's birthday Hasbro has introduced a special 'Mashly In Love Mr. and Mrs. 60th Anniversary Edition' that includes Mr. and Mrs. and lots of accessories(22 pieces): Holding hands, Top hat and tux, veil, wedding head band and more.
In addition birthday potato heads will be available as well as a few new themed ones.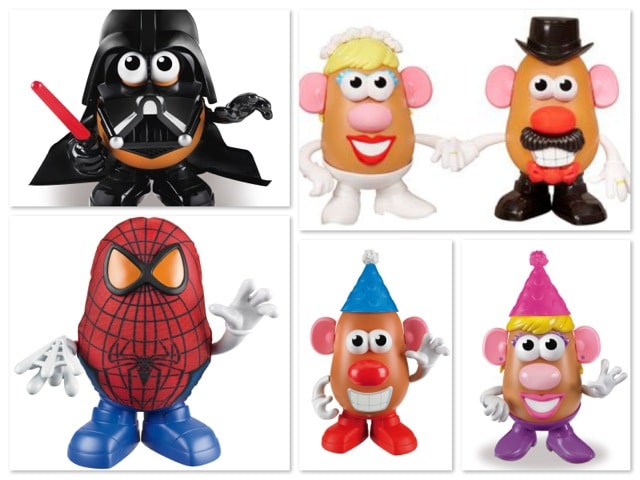 Available this Fall the new Rock*Tivity product line from Playskool includes a funky drum, a rockin' guitar and a jam packed activity table. This new collection encourages growing babies to move, learn and play with music that mom will enjoy too!  Featuring well-known music and multiple ways to play, the engaging products get little ones up and moving, encouraging them on their journey from sitting to walking and beyond.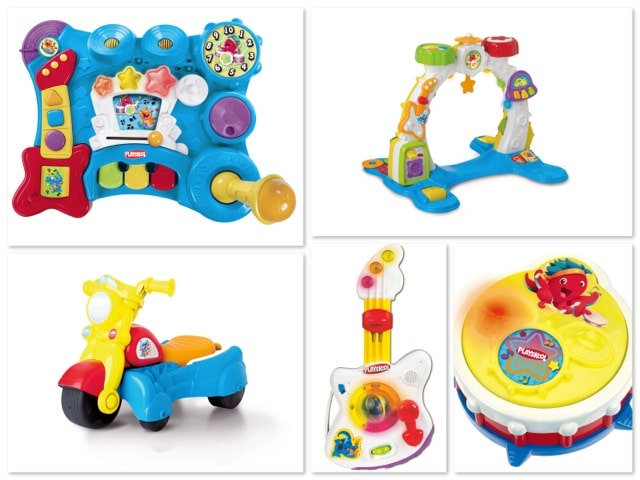 Also this Fall Playskool will be adding 9 more new toys to their popular Sesame Street collection.  Flying  Super Grover 2.0, Cookie Monster Kitchen Cafe and Cookie Monster's Learn & Crunch Lunch Box were stand outs for us.  Come 'n Play Elmo Cash Register, Ernie's Alphabet Notepad and Abby Cadabby's Flying Fairy School Playset also join the new line.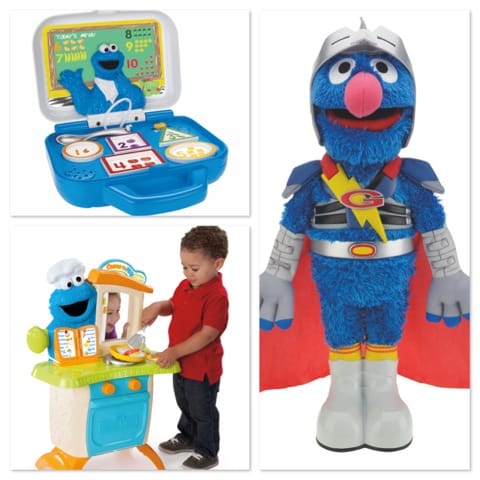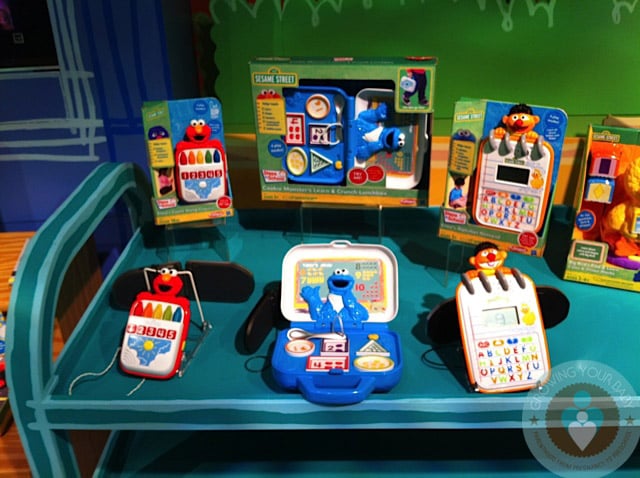 Poppin' Park gets a couple new additions.  Learn n' Pop Lion is an extension of Playskool's ball popper collection.  This loveable lion lets babies drop balls into it's belly from the side.  Push down on the tail  and you activate music and lights as the colorful balls bounce out of the lion's belly to encourage chasing. As they grow, little ones can "feed" the balls into the lion's mouth and count up to ten in four different languages.  A cute twist on a classic toy, the giraffe tumble top engages baby in cause and effect play.  Press down on the head of the giraffe for a giggly good time as the balls begin poppin' around!
Some new Littlest Pet Shop characters: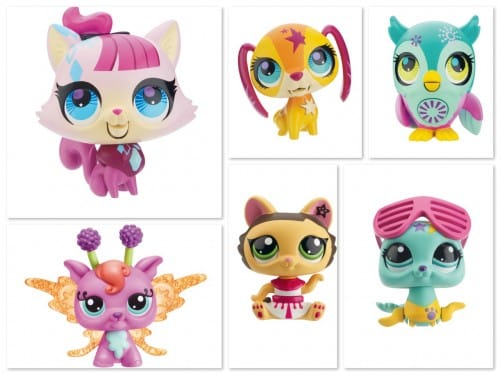 Three COOL new Playdoh sets:
Featuring some of Disney's timeless characters, this enchanting playset invites girls to help Aurora, Belle and Cinderella get ready for the ball! Each door doubles as a dress mold and can be removed to easily customize each Disney Princess character's dress. Meanwhile, Rapunzel sits perched on her tower, and her hair grows with PLAY-DOH compound!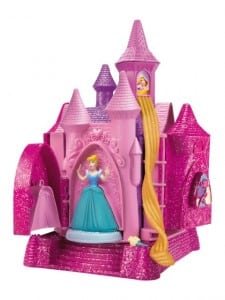 Buster The Powere Crane toy is a fully-functioning vehicle, but is also packed with 10 different Play-Doh tools to dig, build and smash for any construction job!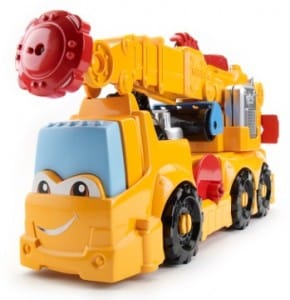 The new Candy Ctclone playset! The amazing gumball machine mechanism mixes PLAY-DOH compound and cranks out perfectly molded "gumballs".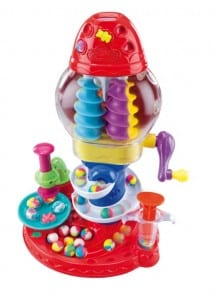 And a Royal Little Pony Wedding!
We are also really excited about some new additions to the Fur Real collection.  This Fall Hasbro will add a miniature version of butterscotch the horse, who comes to life via animated facial expressions and lifelike pony sounds.  Baby Butterscotch will respond to your child by moving her head, blinking her eyes, moving her ears and letting out a sweet whinny to show her excitement.  She will be available this Fall and will retail for $119.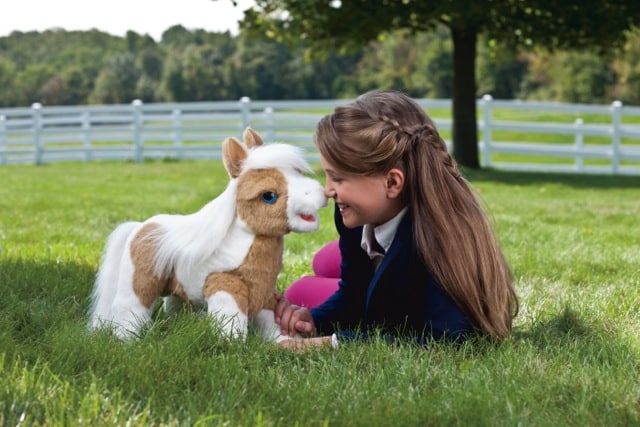 Also in the FurReal collection Hasbro will introduce some new snuggimals and also some that walk.  For Easter I'm also excited about the Hoppin Bunnies.  They are REALLY cute.
The only downfall about all of these products is that almost everything here, with the exception of the hoppin bunnies won't be in stores until Fall…
Related Articles:
---
[ad]