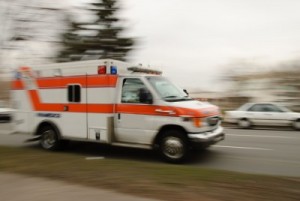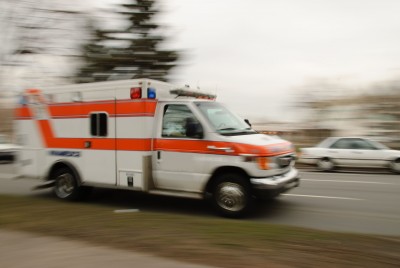 Francesca and Robert Rychel always thought that their two year old daughter Rowan was turning out to be one talkative toddler. But little did they know that her social skills would help save Francesca's life when she collapsed at home.
Rowan, who turned two last Thursday, was at home when mom Francesca was knocked out after fainting.
Says Francesca, "The last I remembered was about 2pm and then I was woken up by a policeman. I don't remember anything in between. The police officer told me that Rowan had phoned 999 and told the operator 'Mummy won't wake up' and had then hung up. The operator phoned back and asked if they would speak to mummy and Rowan said 'No'. "
"They sent a policeman round who tried the door but apparently couldn't get any answer. He saw Rowan running around in only her nappy and managed to get in and found me on the floor, with Rowan sitting on my chest."
The 26-year-old had fallen and hit her head on a wooden cabinet. She had also twisted her leg. Quickly reacting to her mom's accident, instead of panicking the barely two Rowan picked up the phone to call emergency number 999 and asked for help.
When the police officer arrived at the family's home, he immediately took Francesca to the hospital. She has a dislocated knee and will have to walk with crutches for a few days.
After the incident though Francesca can't imagine what would have happened if Rowan had not made that call.
"I am very proud of her. I am glad it was not anything more serious," she says. "If it had been more serious I would have had to have taken a year out of my course. She has phoned 999 a few times – probably because it is the easiest number to reach for her. I have told her to only press 999 in an emergency so whether she remembered that or just thought she would get a response, I don't know."
Proud dad Robert, 35, who was not due back from his work at Standard Life in Edinburgh until 7pm thinks that Rowan is a very fast learner and that helped save his wife's life.
"Francesca could have been lying there until then if Rowan had not made the phonecall. She picks things up really quickly. She is at the age where she is a wee parrot and repeats things back to you the first time you say anything to her. I have caught her on the phone a few times and she quite happily picks up her mum's mobile phone and presses the buttons on that as well. I would like to say she has got her quick thinking from me, but I am not sure."
The little girl is also gathering praises from the Lothian and Borders Police department.
Inspector Mike Wynne said, "The actions of this young girl are to be commended. For a two-year-old child to remain calm and have the knowledge and ability to dial 999 is remarkable. If it were not for Rowan's actions her mother may have lay unconscious for a lengthy period of time with possibly serious consequences. Even on arrival of the emergency services Rowan was unfazed and showed exceptional calmness. A wonderfully bright toddler, who it will be a pleasure to nominate for some award recognition."
---
[ad]