The Byler Sextuplets were born Sept. 1 at Bayfront Medical Center in Florida to Karoline and Ben Byler.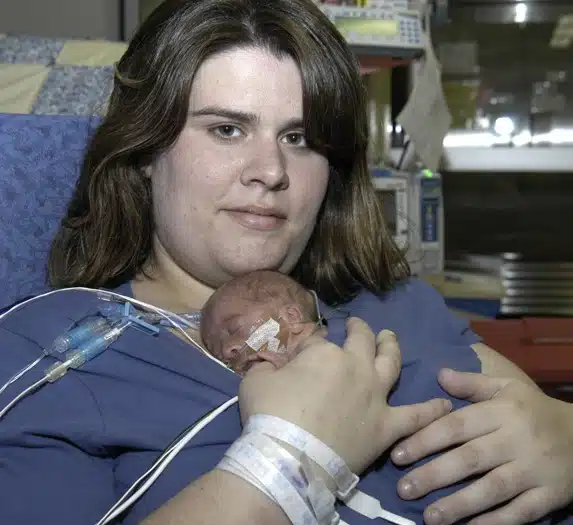 The five boys and one girl are the first surviving sextuplets born in Florida and the 14th set in the United States.
Brady Christopher, Eli Benjamin, Ryan Patrick, Jackson Robert, and Mackenzie Margaret were upgraded Thursday from fair to stable condition at All Children's Hospital, and Charlie Craig was in fair condition.
"Sextuplets are so rare that we don't have a lot to compare them with," said neonatologist Fauzia Shakeel, who is tending to Mackenzie, Charlie, and Jackson. "But comparing them to other premature babies, they are doing very well."
Jackson this week was upgraded from serious to fair condition after overcoming pneumonia, improving his breathing and being taken off a ventilator. He has progressed well and was moved out of an incubator and into a crib on Thursday. Jackson is the heaviest at 4 pounds, having gained 1 pound and 6 ounces since birth.
Mackenzie also is in a crib, and the other four are undergoing a transition from incubators.
"They are all off IV fluids and are taking full feedings now," said neonatologist Carine Stromquist, who is caring for Brady, Eli and Ryan.
She said babies must reach a minimum of 4 pounds, take every feeding by mouth, maintain a stable body temperature and have stable respiratory functions before leaving the hospital.
Mackenzie likely will be the first to join their 4-year-old sister, Zoe, at home.

"In a few weeks, I think she will be able to go home," Shakeel said. She weighs 3 pounds and 6 ounces, having gained 13 ounces since birth.
"She is taking all her feeds, and did a direct breastfeeding from her mother [Wednesday] for the first time."
Shakeel said Charlie likely will be upgraded to stable soon, noting that being sedated for an MRI necessitated him being temporarily placed on a ventilator.
"It is very challenging having them," Shakeel said, "but very rewarding as well."
Related Articles:
SOURCE
PHOTOCREDIT:ALLKIDS.ORG