One of the first planning decisions you will have to make after your decide to take your family to Walt Disney World is where to stay.
Walt Disney World has 25 Resort hotel locations to choose from when visiting, from budget-conscious value Resort hotels to luxurious deluxe Resort hotels. But, should you stay at one of their resorts or look for something close by?
For us, I factor in convenience, budget, other traveler's reviews and amenities when I plan where we will stay.  I'm literally that person who creates a chart.
It's also about keeping the kids happy and when it's time for park day, I want to make the most of it.
For that reason, we love to stay on property when we visit Walt Disney World.  Their resorts are close, easy to get to and Disney offers their hotel guests quite a few perks that make it perfect for vacationing families.
Here are…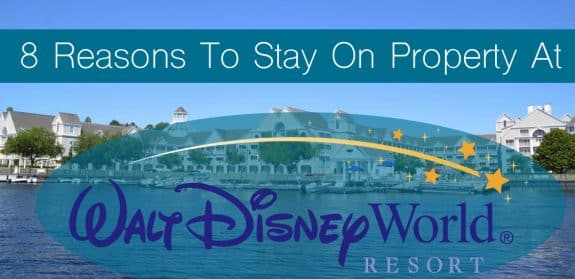 Location
Regardless of where you stay on property you will be within a short bus ride to any of the parks or entertainment areas. Disney has a bus system at all of their resorts that takes you right to the front door of each of their Theme Parks.  You can also use that same bus system to visit Disney Springs, the Boardwalk or any of Disney's Waterparks.  We stayed at the Beach Resort last week and it actually offered boat service to Epcot and Hollywood Studios, which was a convenient and scenic way to start the day!  Having an easy transportation system also reduces the morning hustle when you want to get out the door and to the parks early!    Most offsite hotels do offer transportation to Walt Disney World but they drop you off at the Transportation Center and you will have to take the ferry or Monorail to get right into the park.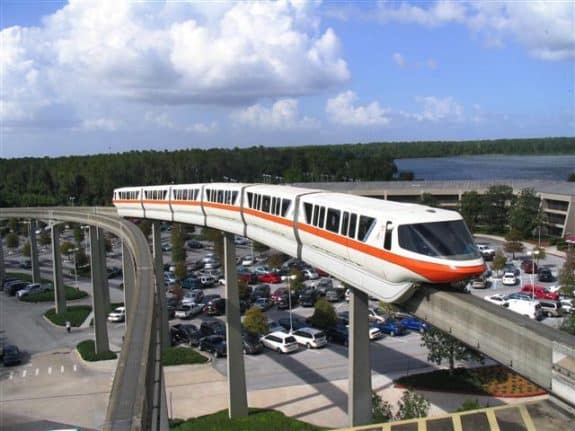 Extra Magic Hours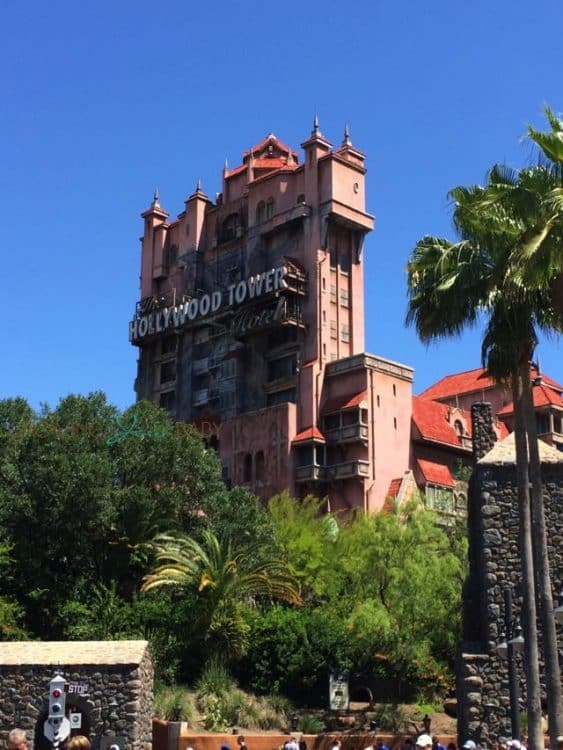 All of Walt Disney World's theme parks are busy! But guests of select Walt Disney World Resort hotels have the unique opportunity to enjoy additional time in one of Disney's theme parks – before or after operating hours!  To see when Extra Magic Hours are offered for each park, view today's park hours!  Extra Magic Hours rotate each day between each theme park so take note of the hours and plan your trip accordingly.
Free Airport Shuttle
During our trip it was dream that we didn't have to worry about waiting for a taxi or dealing with car rental companies, we just boarded the Magical Express and headed straight to the hotel.  Disney has dedicated buses that go to each hotel area so you also don't have to worry about getting stuck on a bus that has to stop a 10 different hotels.  If you are staying at Disney for your whole vacation, the Magical Express can be booked to take you back to the airport as well!
Magic Bands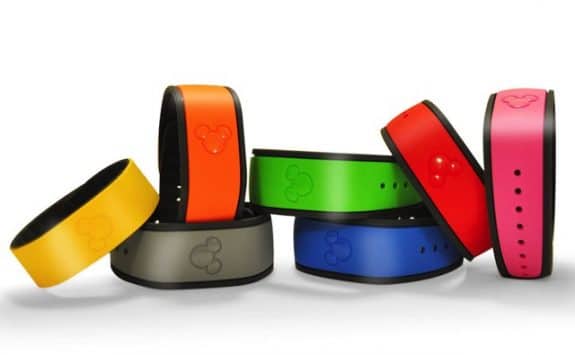 I love me some Magic bands!  When you check in your theme park passes, FastPass+ selections, Dining reservations, room key information and touch-to-pay account can be paired to your band.   This allows guests to use a cashless system when buying lunch, snacks or theme park gear while they are out and not have to worry about losing their room key or park tickets.  You can purchase a magic band at an additional cost if you are not staying at a Walt Disney World Resort, but there are way more perks attached to it for hotel guests.
Extra Time to Book Your FastPass+ Selections
If you are like me and want to make sure that you hit your favorite rides early or plan your day perfectly, you'll love that WDW resort guests get extra time to book FastPass+ Selections.  Each park ticket comes with 3, and guests staying on property can schedule them 60 days in advance vs. 30 days before for off-site guests.
Free Resort & Theme Park Parking
During our last stay we opted to rent a car for the last 4 days of the trip and we were happy to learn that parking was free at both our hotel and at each of the theme parks, if we chose to drive ourselves.  Those who are visiting the parks by car will have to pay $20/car, Shuttle, Limo, Camper, Trailer or RV $22 and Bus or Tractor Trailer, $25 per day.
Dining Plan
When you book your Disney vacation, you can add the dining plan to your stay.  This is only available to guests who are staying on property.  We love this because there are about 140 restaurants at Walt Disney World for your family to chose from.  Disney offers three options for families of all budgets; Quick Service, Regular and the Deluxe Dining Plan.  This may not be for everyone, but it definitely helps keep your budget in line because meals can be expensive.
Magical Extras
Guests will receive 4 vouchers per vacation package to both of Disney's onsite miniature golf courses, 4 vouchers per vacation package to visit the ESPN Wide World of Sports Complex, plus additional coupons to various locations at Disney Springs for 10-20% off!
---
[ad]