According to her husband, Max, Elizabeth (Liz) Joice gave up everything to be a mother, including her life.
Her journey started September of 2010, when doctors found some suspicious growths in her lungs. At first, Liz had accepted that she might die of cancer.
"The day the doctors called us with the results is also the day I proposed to her," Max told the New York Post. "She said, 'If it's terminal, I'm not even going to fight. Let's travel the world until I keel over.'"
But Max had other plans. He loved Liz and gave her a reason to fight.  He rushed into the kitchen and fashioned an engagement ring out of tin foil and presented it to her, willing her to fight for him and for their future together.
"I said, 'You don't have the option not to fight' and proposed to her then," he said. "We got married a month later."
Four rounds of chemo and one surgery later, Liz was cancer free. She remained that way for three years. But Liz wanted more; she wanted to be a mother. Doctors told her it wasn't possible, and that, even if it could happen, it wouldn't be a good idea. But then a miracle happened: in 2013, she became pregnant.
"I totally blew a gasket," Max said. "They said there was no chance this was happening – and here it was happening."
But the exciting news was quickly overshadowed by a dark cloud; Liz's tumor was back.
Doctors removed the mass with another surgery, but they were unable to tell if they'd completely eradicated it because the pregnancy made it too dangerous to put Liz through a full body MRI. Then her oncologist gave her a heartbreaking choice – terminate the pregnancy and undergo chemo or risk her own life.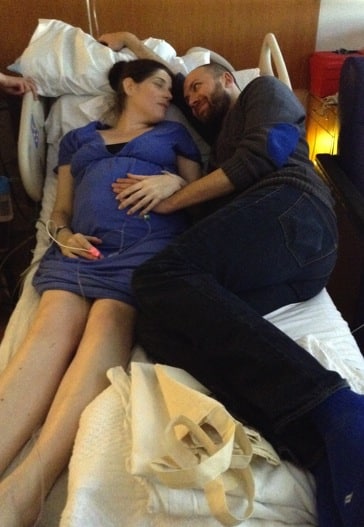 Liz chose the life of her baby.
An early C-section led to the successful delivery of little Lily Joice. Unfortunately, the birth would also be the turning point for her mother – a turn for the worst.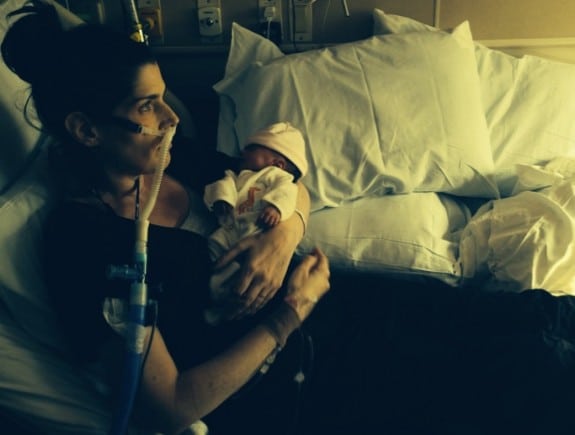 Tumors invaded Liz's right lung, heart and abdomen almost immediately after delivery. Liz fought hard to spend time with her husband and daughter, but with so much cancer in her body, the fight could only last for so long. Liz passed away on March 9th.
"With so much to live for, she fought harder than her doctors had ever seen someone fight, overcoming the odds to spend just one more day with Lily and Max. And another. Then another," Liz's sister-in-law, Judith, told New York Post. "But the struggle could only last for so long. Liz had given it all she had, but could not fight anymore."
But she didn't leave this world before spending some time with her husband and the daughter she gave her life for.
"Liz came home five days after Lily was born. That one night at home was all we had," Max said. "We said our goodbyes. It was like something out of a movie. We sat there and cried. We tried to tell stories, talk about all the great things."
Though she is gone, Liz's memory will live on. This amazing woman will be remembered fondly by husband, her daughter, and all those that knew her.
"She had this positive energy that made you want to be the best version of yourself," Max said. "She was intolerant of self-pity."
Related Articles:
---
[ad]