The gender reveal party is the new way to celebrate each milestone in your pregnancy. Normally a hostess gift only occasion, the party is thrown to celebrate the sex of the new baby.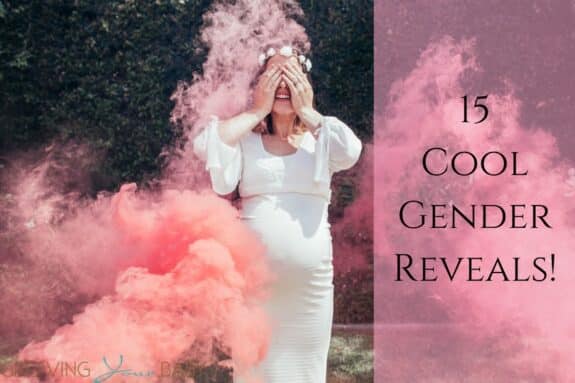 Some parents have figured out some of the coolest ways to reveal if they are have a boy or girl.
Here are some of our favorites!
Balloons!
The most common one is popping a balloon. We're even seeing celebrities do it now. In fact Kate Hudson just revealed her pregnancy AND gender this way last week. This video is extra cute because her boys Ryder and Bing also had balloons to pop as well.
Last week Kym and Robert Herjavec revealed the sexes of their twins by balloons as well!
Confetti and balloons?
This couple popped balloons with paint in them which appears to have created a piece of art they will likely hang in their baby's nursery.
Box balloon reveal. For those who don't love the sound of balloons popping.
This one is a done well.
With Cake!
Sometimes the inside of the cake is pink or blue. The icing is pink or blue. There are candies inside that fall out in the gender of the baby.
This one is extra cute. Wait until the end!
Pinata!
Fill it with blue or pink candy and swing away!
Colored Smoke
Parents to be use the colored smoke is so many different ways.
By doing a burnout?
With an extinguisher?
This mom-to-be attached it to the top of an umbrella.
This dad kicked a ball to reveal his baby's gender.
This big brother got to the hero and do the reveal!
Confetti Canon
Mom and dad each get a cannon to shot when it's time for the big moment.
Sometimes they combine both smoke and confetti!
Sometimes it gets weird….
Mike Kliebert — an alligator wrangler and trainer – who runs Kliebert's Turtle and Alligator Farm used one of his gators to reveal his baby's gender.
Just found out my grand baby is a ,,,,,,gotta love it!! And I do !! No matter the results !!

Posted by Melody Kliebert on Sunday, March 25, 2018