Valco produces an extensive line of strollers that would fit most parents needs and budget.
They have added a great feature to their strollers that may be help full to a parent with children spaced one to two years apart.
The toddler seat is an accessory that has been added to a few of Valco's stroller to accommodate your older child without purchasing a tandem or double stroller.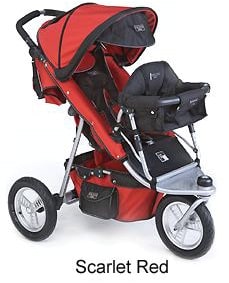 While out shopping I see many parents that have these massive strollers and have problems getting down packed isles without knocking stuff off the shelf. The addition of the toddler seat would allow you to keep your single stroller but add a kid to the front. The seat will hold up to 45lbs and has an optional canopy.
Please visit Valcobaby.com for more information
---
[ad]