Would you pay $4,000 for a baby carrier?
Artipoppe currently offers two of their Zeitgeist Baby Carriers for more.  The Zeitgeist Argus Bolivar is priced at $4707, while the Marrón in vicuña and silk is $4,464 Canadian.
The pricing is determined by the quality of the fabric the carrier is made from.
To be fair, they offer the Zeitgeist in a variety of fabrics with prices ranging from $446 for linen/cotton carriers to $627 for velvet, $712 for Cashmere, and $929 for silk.  

It was designed with a contemporary mix of a classic comfortably structured baby carrier and a modern minimalistic design.
Crafted from jacquard woven fabric in a vicuña and mulberry silk blend(50% cotton, 35% vicuña, 15% mulberry silk), 'Zeitgeist Marrón represents a sense of freedom and self-expression. Parenting at its finest through bonding without compromising on aesthetics and style.'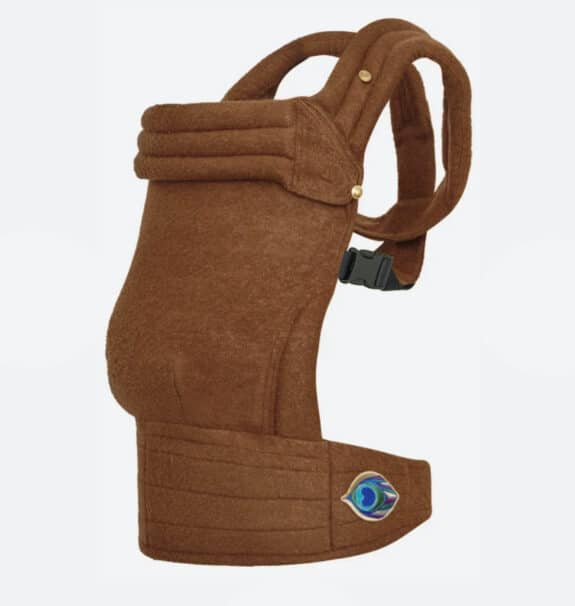 This luxury carrier was created for little ones newborn up to two years (3.2 kg / 7 lb – 20 kg / 45 lb) and it's adjustable to four sizing positions meeting your baby's growth.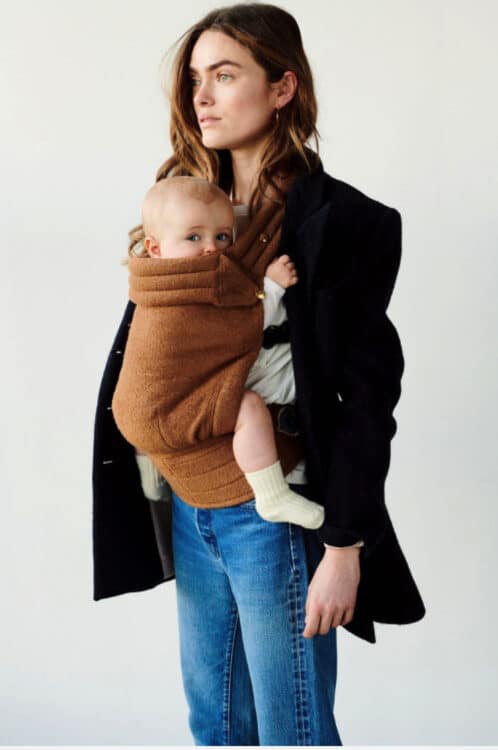 Parents are able to carry their children in multiple ergonomic positions (front and back carry), it features a personalized fit and is suitable for breastfeeding. The crossable shoulder straps offer even weight distribution while the padded, adjustable waistband gives parents optimal lumbar support.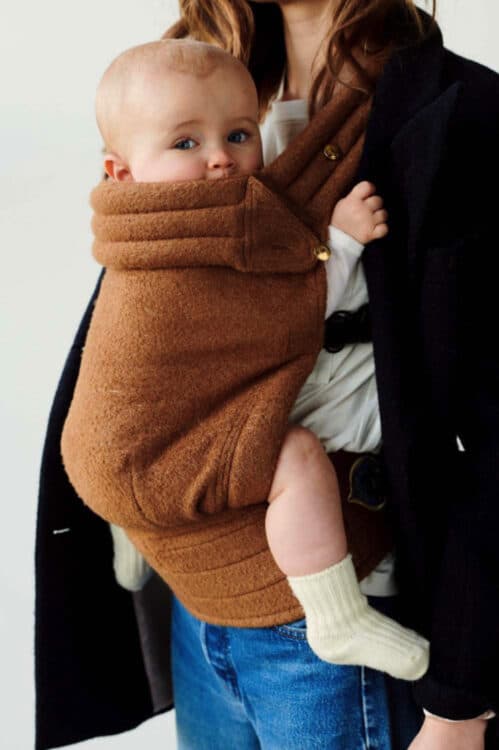 The Zeitgeist appears to be the new must-have for celebrity parents.
New mom Freida Pinto was spotted wearing her baby in the Marrón($4464) on Thursday.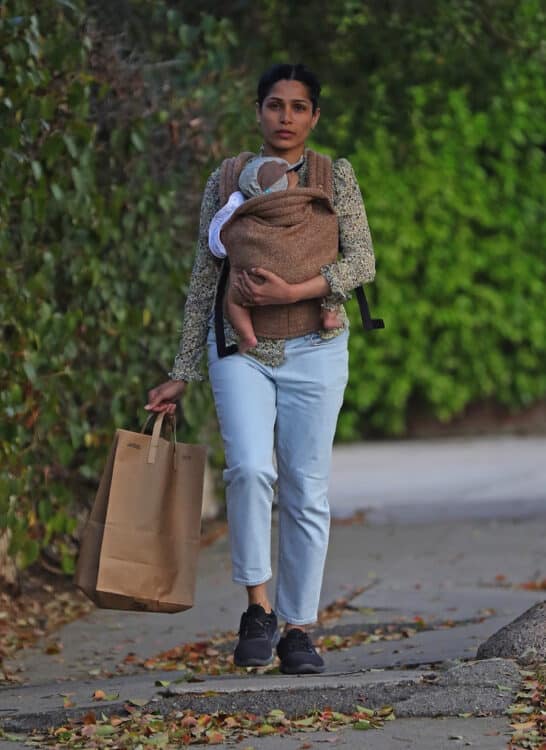 Katherine Schwarzenegger has the denim carrier($471), which is vegan, and the leopard print($446) carriers.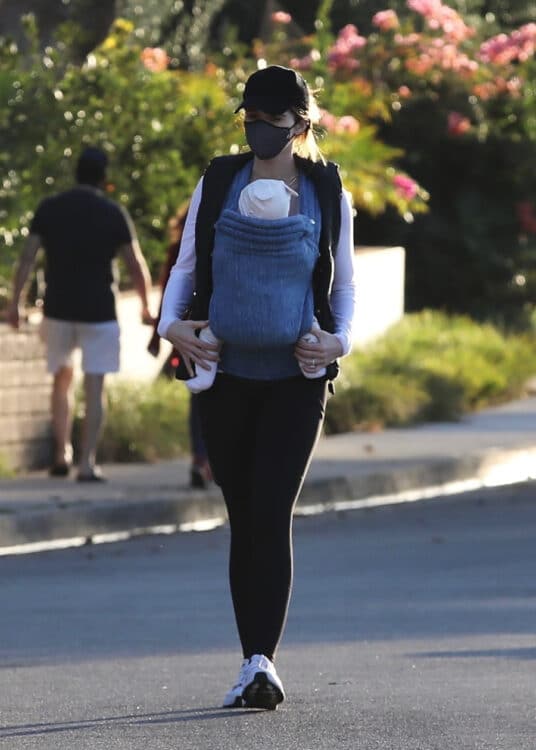 Emily Ratajkowski was spotted last Summer wearing her son Sebastian Bear-McClard in the Zeitgeist Sky in linen($446).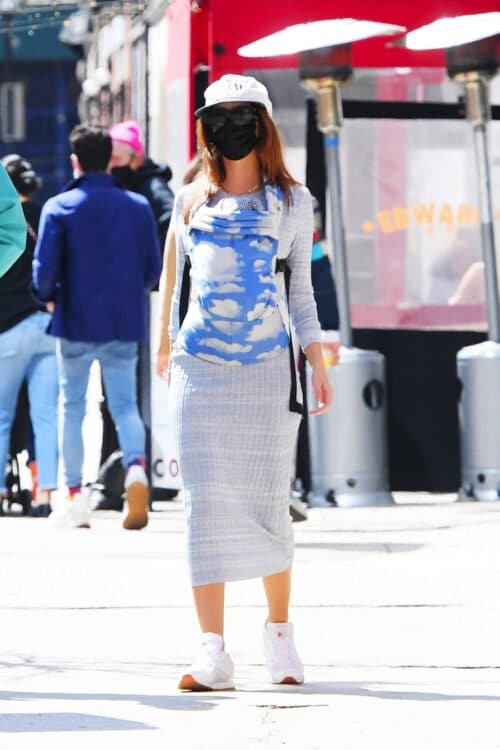 Henry Golding also carries his daughter in a houndstooth tweed carrier.
Visit ARTIPOPPE'S WEBSITE FOR MORE DETAILS.
{BACKGRID}