Rihanna showed off her baby bump while out with friends in Santa Monica on March 12, 2022.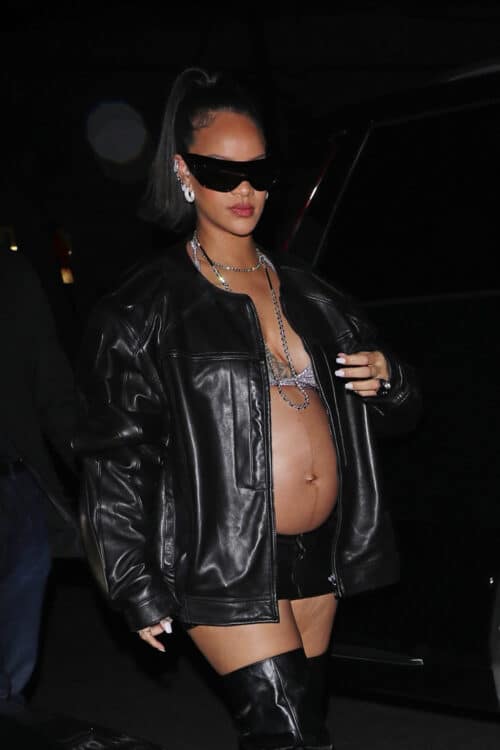 The singer bared her belly in a custom look by Alexander Wang as she left the Giorgio Baldi restaurant.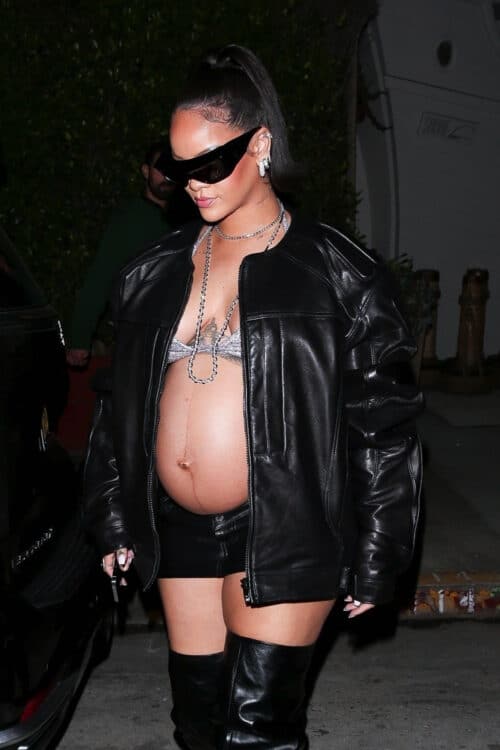 Rihanna has embraced her growing body and has been one of the most fashion-forward celebrities we have covered.
During Paris fashion week she took the Dior show by storm when she wore a sheer, black dress to the runway show.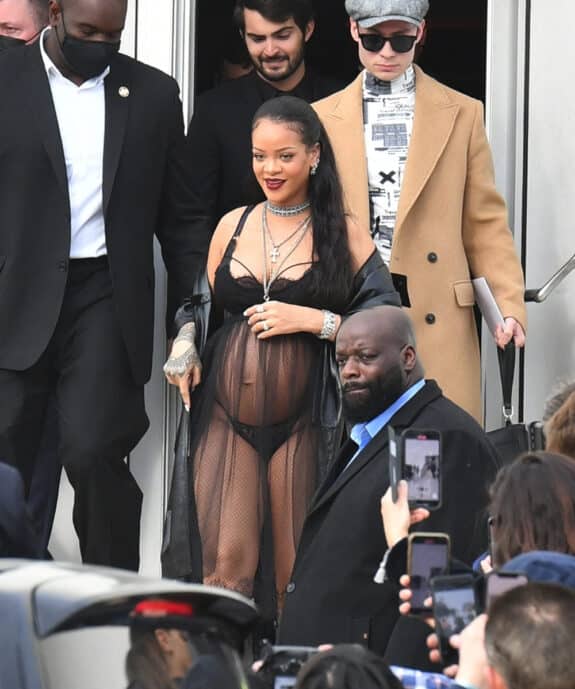 Two nights before she surprised many when she showed up at the Gucci show in Milan.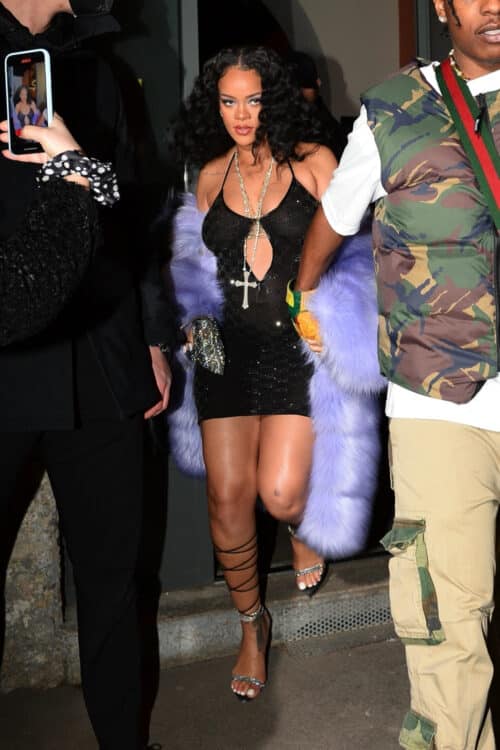 She recently spoke to Bustle about her style being more rebellious.
"It's been me personally saying, I'm not going to buy maternity clothes. I'm not gonna buy maternity pants, jeans, dresses, or [do] whatever society told me to do before."
Adding,
"When I saw women dress during their pregnancy [in the past], I'd think that that was the only way. So I challenged myself to push it further and really just have fun with [maternity style]," Rihanna said. "Because there's nothing more fun than a challenge for me. That's where I get creative. That's where I'm forced to come up with new ideas and new ways to make it work."
The new baby will the first child for Rihanna and partner A$AP Rocky.
{BACKGRID}