Known for being innovative and integrating technology into their gear, 4Moms kicked off the ABCKids show with a three product announcement.
Arriving in 2014, the company is expanding two of their current markets and moving into a third one!
The RockaRoo($179) is 4Moms version of the baby swing, but with a few extra features. It is adjustable to 5 speeds, has an mp3 connection, removable fabric and reversible toys.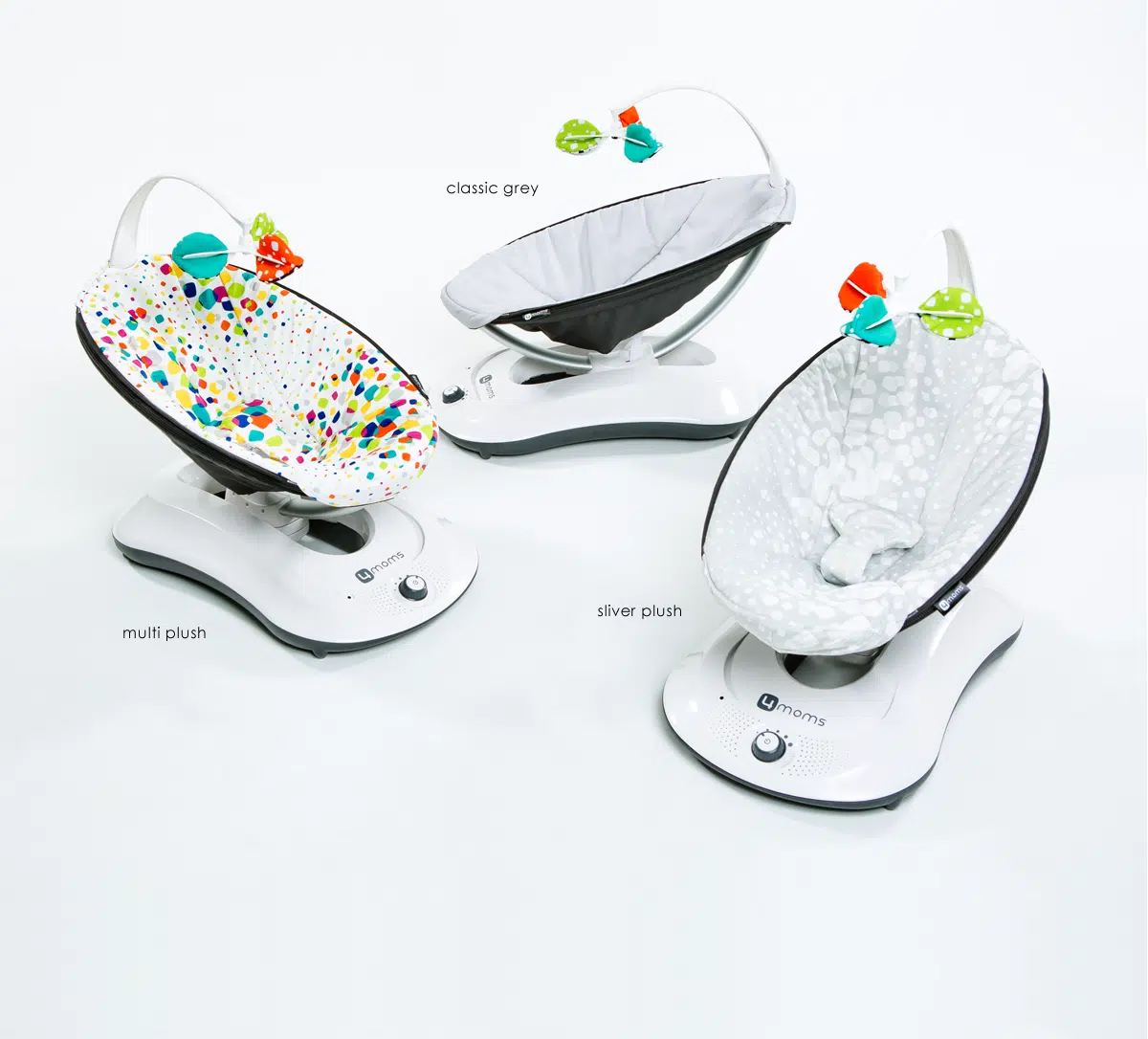 Knowing that 3 out of 4 infant seats are installed incorrectly, 4moms has created a new infant car seat that eliminates the stress of the install.
Their new seat has an auto-tensioning & leveling feature that ensures that your base is in properly. An LCD screen on the side of the base also verifies correct base installation & carrier connection before each ride.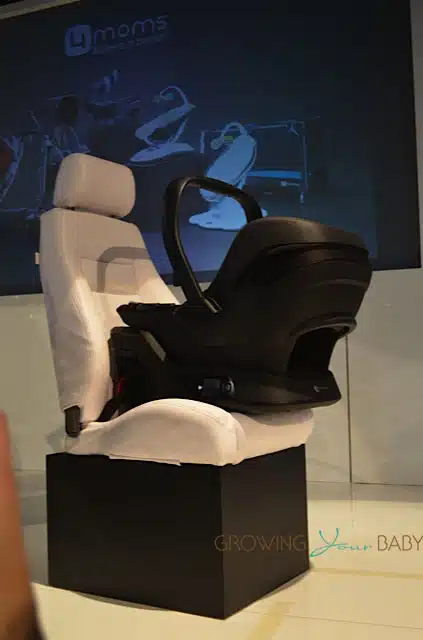 In addition the seat features:
Dual LCD screens
No rethread harness
Side impact protection bolsters
Harness buckle side pockets
We were not given a price at the media event but were told it would be available closer to the end of 2014.
The third product revealed was the Origami Mini.
Following in the footsteps of it's big brother, this compact stroller will have on-board power generators that will allow it to have a power fold, daytime running lights, a Cell phone charger and an LCD information display in the hub of the handles.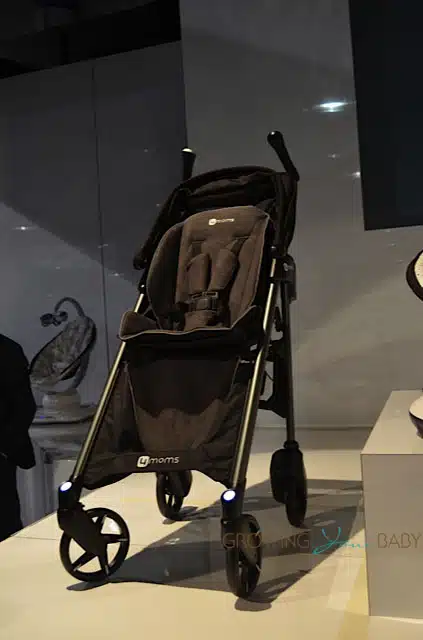 Weighing just 16lbs, it will also have a 3 position seat recline, a large removable storage bag and can operate as travel system with accessory car seat adapters.
---
---