4Moms has debuted their next generation stroller, and just like its predecessor, the Origami,  it has a beautiful, modern design, and also comes equipped with "power on board."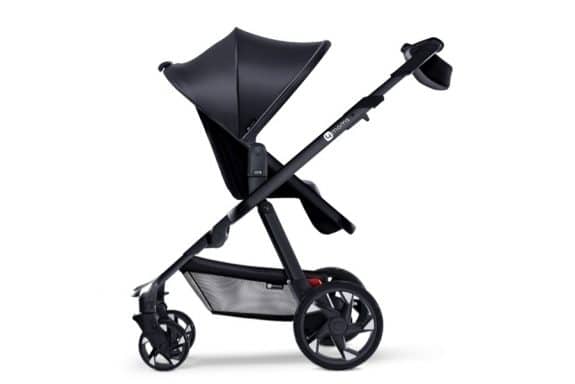 The company made waves 6 years ago when it debuted a power folding stroller that also collected power to charge your devices as you strolled with your baby.  The moxi will also have that same technology(minus the power folding feature). There are generators in the rear wheels, which give you the ability to:
Illuminate pathways and be seen at night, using both headlights and taillights (yeah, there are TAILLIGHTS!)
Charge your cell phone
Track temperature, time, distance traveled, speed and battery level via a LCD screen (you'll be amazed how all those walks add up!)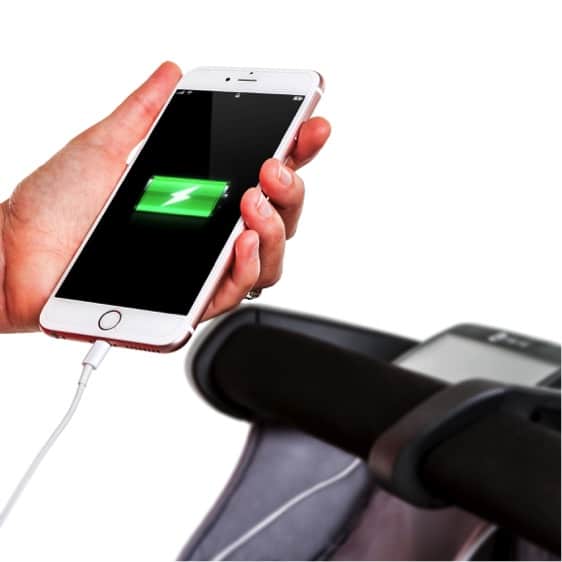 The moxi can be used from birth and with children up to approximately 55 lbs.  The seat can be used both front and rear facing and has 3 recline positions.  Additionally, there is a built-in bassinet for newborns, too!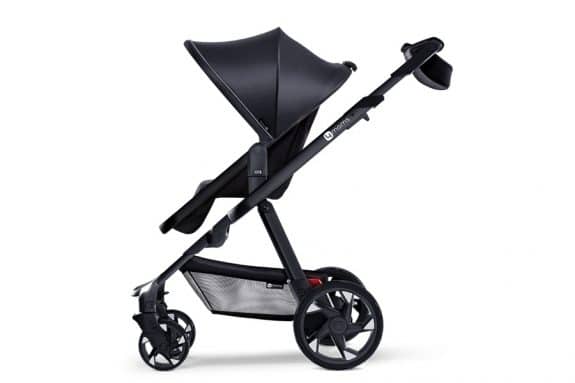 Parents will also be happy there is dashboard bag to hold smaller items like keys, cell phone and wallets, and a large, removable storage bag – plenty of room for all your kid supplies.
The canopy will come with a pop out shade to protect your child from the elements, and a height adjustable handle bar is perfect for parents of all heights. The front wheel swivel locks for rough terrain and there is a Flip-flop friendly brake.
Through the 4moms app you can connect to moxi to view your trip history, adjust stroller settings and customize your calorie burn.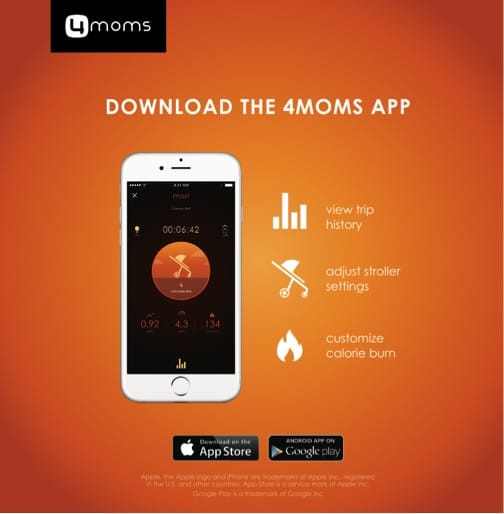 Look for the Moxi to be available in October and it will retail for $699.99
---
[ad]