Open your wallets parents because Shopkins has just announced they will be releasing an exclusive Shoppie doll!  There will only be 2,000 units of the new Jessicake Limited Edition Golden Cupcake, the most rare doll to join the popular Shoppies line, to be sold exclusively at Comic-Con from July 20-24, 2016.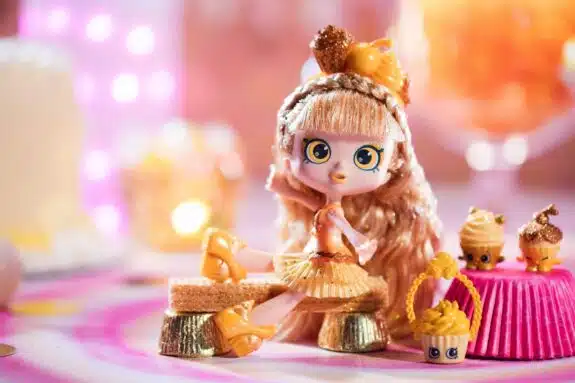 In order to purchase her you will have to have tickets to Comic-Con and visit booth #700 in San Diego to get her before she's gone. She will retail for $29.99.
In anticipation of huge demands from fans and collectors outside of Comic-Con, Moose Toys is also giving fans the opportunity to win Jessicake Limited Edition Golden Cupcake through an online contest in which fans will need to tap into their creativity for a chance to win their very own Jessicake Limited Edition Golden Cupcake.
"An extension of our popular Shopkins line, Shoppies are a must-have among doll collectors," said Paul Solomon, Co-CEO of Moose Toys. "With an extremely limited quantity, Jessicake Limited Edition Golden Cupcake will be the rarest Shoppie in the line, and we're thrilled to introduce her to the most avid collectible fans at Comic-Con."
The Special Edition Jessicake will be the 8th doll for the brand, who debuted their Shoppies collection in 2015.
Jessicake wears a deluxe glittered cupcake headpiece atop her floor-length gold tinsel hair with a braided crown. Her glittery two-tiered pleated skirt is inspired by a decorative cupcake cup, and her golden purse and shoes are both cupcake-themed to match.  Jessicake's BFF Shopkins, Coco Cupcake and Cherry Cake, are also included as their exclusive golden versions. The accompanying exclusive VIP card unlocks extra content in the Shopkins Shopville app.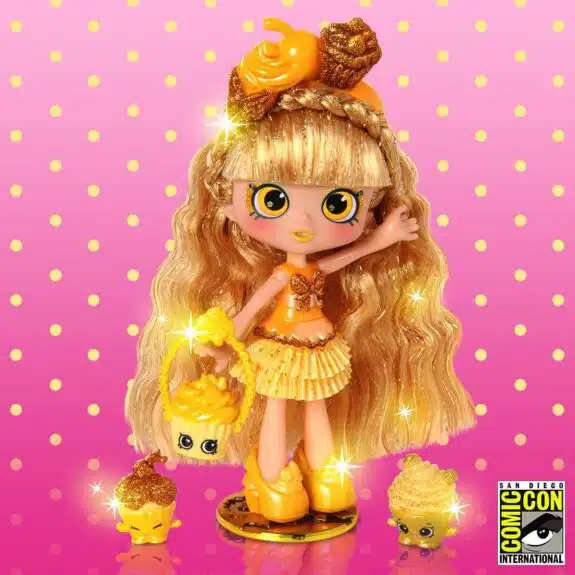 While in New York City this week we also had the opportunity to preview one of the new playset's Shopkins will be introducing very soon.  Check out the video below!