A very pregnant Reese Witherspoon was photographed out enjoying her last few days as a pregnant mama.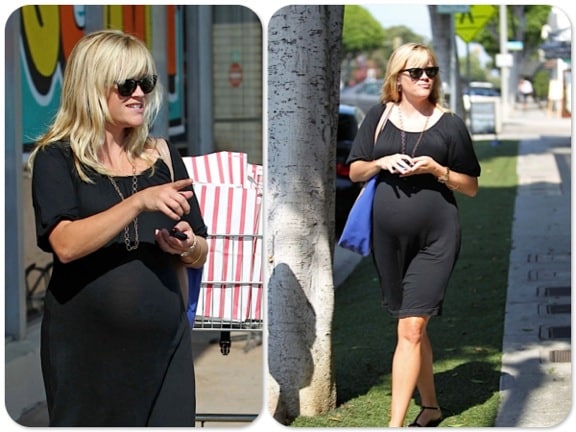 All smiles, the actress looked fabulous in a black belly hugging dress and matching sandals. She reportedly spent some time on bed rest a couple weeks ago, but appears to doing better now.
She has, however, been suffering from a few unusual cravings.
'Reese has been waking up at 3am and craving seaweed smoothies, pickles and peanut butter all together, plus chicken wings smothered in barbecue sauce.

'In the day, she only wants bananas and strawberry yoghurt – by the litre. She usually sticks to a healthy diet so she's hoping the cravings stop soon.'
---
{PACIFIC COAST NEWS}
---