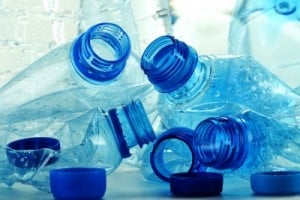 Over the years, the number of children suffering from asthma has increased dramatically. Could our selection of products have something to do with this increase? Researchers at the Columbia Center for Children's Environmental Health at the Mailman School of Public Health believe so.t
"While many factors contribute to childhood asthma, our study shows that exposure to phthalates may play a significant role," said Allan Just, PhD, lead author on the new CCCEH study and current postdoctoral researcher at the Harvard School of Public Health.
How did Just and his team come to this conclusion? They started by evaluating 244 children between the ages of 5 and 9. All of these children were enrolled in the CCCEH Mothers and Newborn Study, and all live in Northern Manhattan and the South Bronx, where asthma has a high prevalence.
Researchers started with a urine test. They were checking the children for two particular phthalates – diethyl phthalate (DEP) and butylbenzyl phthalate (BBzP). These two phthalates are generally found in plastics and hygiene products. All of the children were found to have some level of these phthalates in their systems, but the levels found in each child varied.
Exhaled nitric oxide was also measured in each child. The first study to use this biomarker in exhaled breathing, the nitric oxide level of each child was quantified as a marker of airway inflammation.
Matthew Perzanowski, Phd, senior author and Associate Professor of Environmental Health Sciences at the Mailman School explains why the study was conducted in this way.
"Many asthma patients only have asthma exacerbations a few times a year, making it difficult to discern short-term associations between environmental exposures and the disease. To solve this problem, we used nitric oxide, which has been shown to be a reliable marker of airway inflammation in response to known asthma triggers like vehicle emissions."
When comparing the level of phthalates in each child's system to the level of exhaled nitric oxide, researchers found that the highest levels of nitric oxide were found in the children with the highest levels of phthalates in their systems. What's more, the researchers found that the association between BBzP exposure and airway inflammation was particularly strong in children who had recently reported a wheeze, one of the most common symptoms of asthma.
It is also worth noting that several different phthalates have been linked to endocrine system disruption. Early-life exposure has also been linked to asthma as well as adverse neurobehavioral and reproductive effects. Another study, also conducted recently by Dr. Just and other CCCEH investigators, found that prenatal exposure to BBzP may increase the risk of childhood eczema.
Related Articles:
---
[ad]