Almost there! Mom-to-be Ashley Hebert was photographed staying fit while out for a stroll with her dog Boo in Miami on Thursday.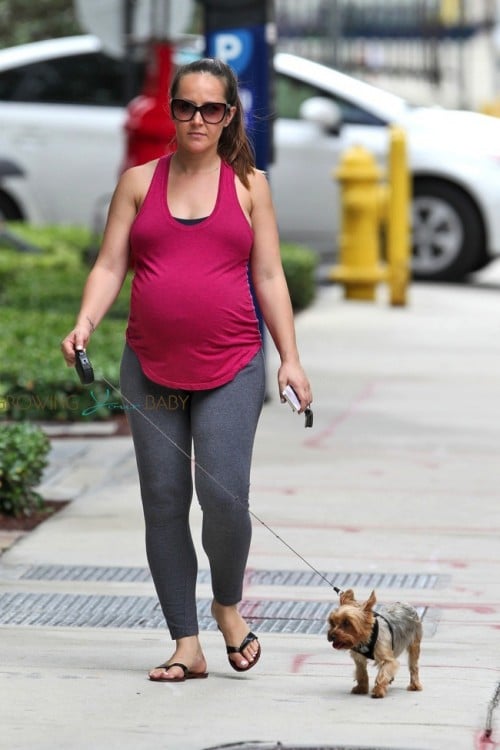 Just a couple weeks away from meeting her baby boy, Ashley stayed comfortable in a belly hugging tank, yoga pants and flip flops.
Earlier this week the Bachelorette star shared a photo of her husband J.P. Rosenbaum sharpening up his swaddling skills before their bundle arrives.
"Say hello to a master swaddler! Just took an amazing Newborn 101 class at @tuttibambini! A+++ feeling even more prepared!"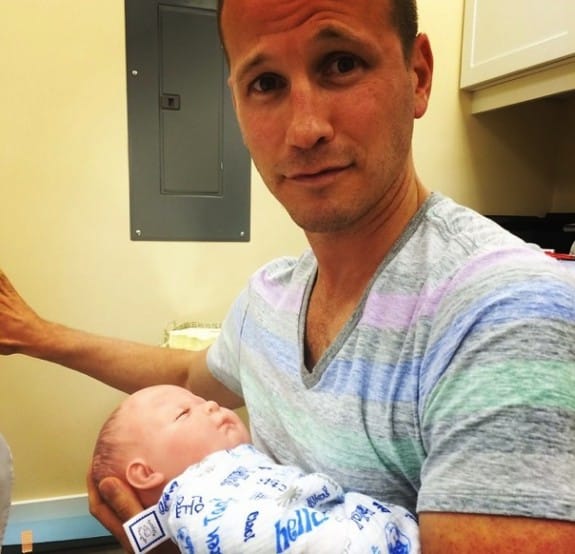 At her baby shower Ashley told People.com that she was most looking forward to "spending some quiet, quality time with my little baby boy and my big baby boy."
"I keep telling J.P. that I daydream about giving Baby R a bath, lathering him with lotion, then putting him in the cutest sleeper and rocking him to sleep."
Adding, "I'm not sure if it will all happen as peacefully as I imagine, but I can't wait to find out!"
Last week Ashley gave us a peek at her baby's closet and it appears that bath will take place in the super adorable blooming bath. She is also planning to be a cloth diapering mama!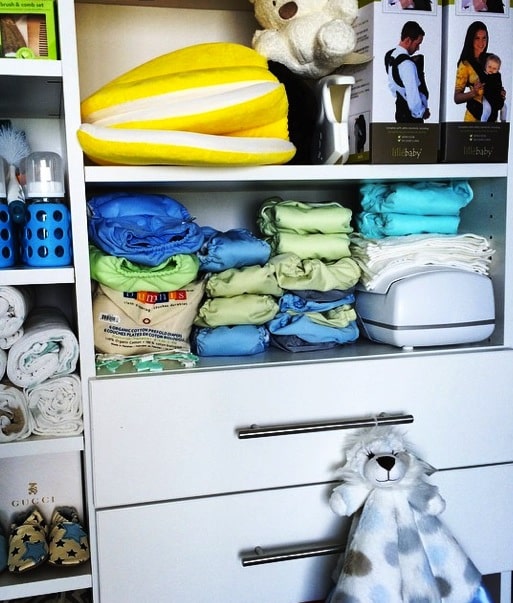 {PACIFIC COAST NEWS}
---
[ad]