The designers at UPPAbaby have been very busy, but I think parents are going to be happy with what they will see in stores from the gear giant starting in November through Spring 2015!  I had the chance to preview their new collection earlier this week in Las Vegas and I'm pretty excited to show you all of the new things happening at UPPAbaby.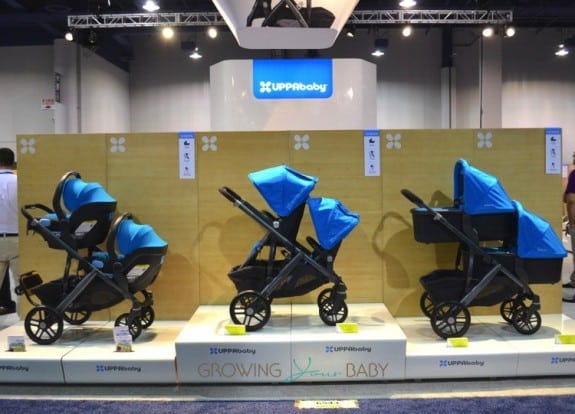 For the first time the company is introducing a new double umbrella stroller.  The G-link is like 2 g-luxes together except the company has removed the middle wheels.  I am a fan of this design because as a mom that pushed a double with 6 wheels across the back – it is virtually impossible to not kick the wheels every. single. stride.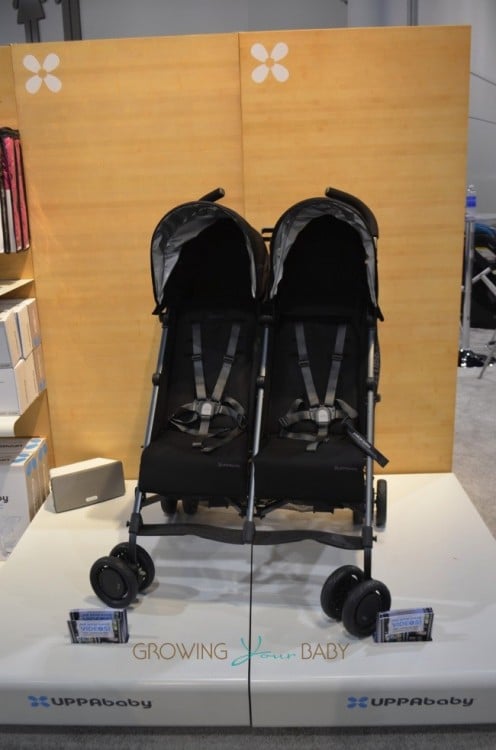 The stroller will accommodate kids up to 50lbs per seat, offer 4 recline positions, including flat for infants – and feature an extended sunshade.  Kids will like that each seat is independent and able to recline separately from the other.  The stroller has an umbrella fold and weighs just 20lbs.
For 2015 Uppababy has removed the seat pad on the G-Lite and will only be offering it in red and black.  This compact travel stroller weighs just 11lbs and accommodates a child from 6 months to 55 lbs.  It also comes with a cup holder.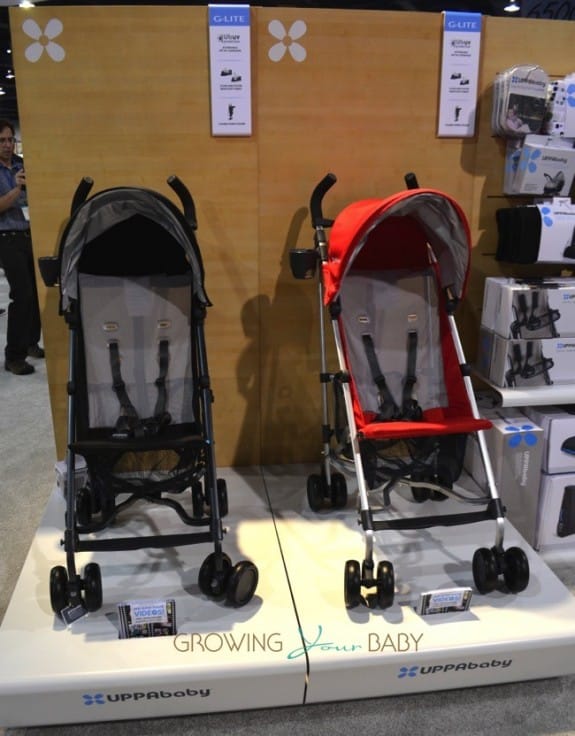 For 2015 the G-Luxe will have a new canopy that locks easily without having to fasten it. UPPAbaby has also given the stroller a new frame, an easy one handed fold and one action brake.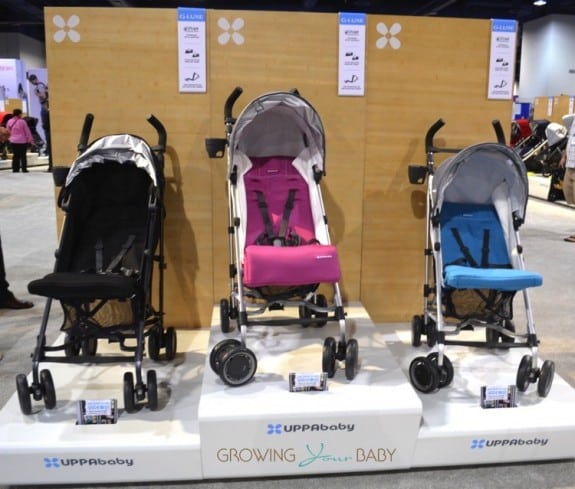 The big news for the company, however, is the new Vista.  Newly re-designed to have a 30lb basket, a 'Cruz' fold with the triggers and a one piece bumper bar, the most exciting part about this stroller is that it is now a true double tandem stroller.  Parents who have one child and are looking to expand their families will love that the new Vista can be configured for your lifestyle – as just a single or car seat/stroller seat, stroller seat/bassinet, two car seats, two bassinets, two stroller seats.  Regardless of how you like to stroll this stroller can make it happen!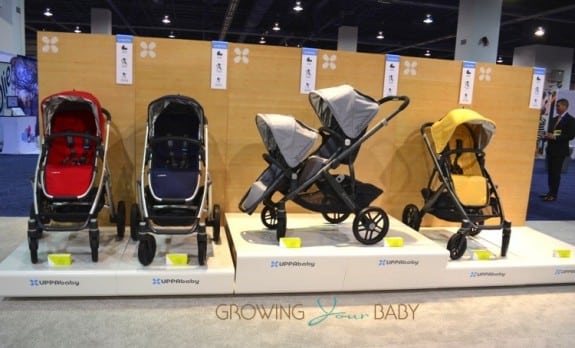 Also look for the Vista to come with a new bassinet that has been tested to overnight sleep standards. The bassinet removes with a handle from the top and it features zip out fabric for easy cleaning. The boot also removes with a zip, and the whole unit can be positioned on the optional frame holder for use while you're travelling.  When it is released in November the Vista will retail for between $840-860, and it will come with the frame, stroller seat and bassinet.  Additional seats are $179.99.
New for 2015 the Cruz will accept a bassinet – more specifically the one listed above! It also comes with a single piece bumper, 25lbs shopping basket and airgo wheels, a new technology that is designed with an air channel that functions like air filled but cushions like foam.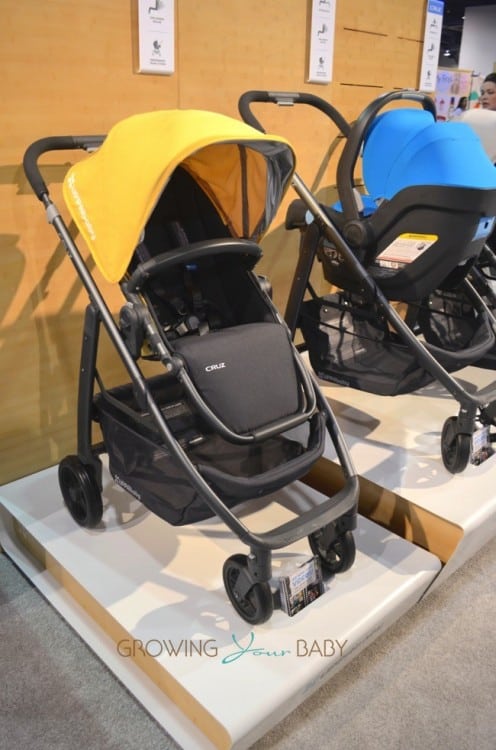 The current Vista model will live on as the Legacy. It will keep the existing vista fold, but will include the new bumper bar.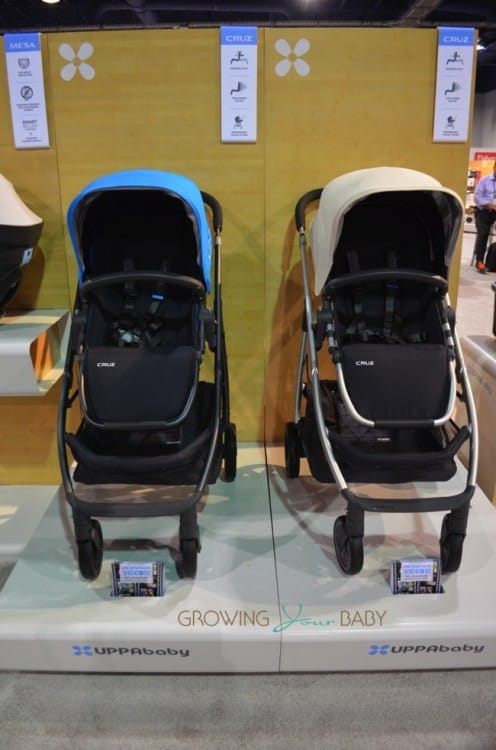 A new pasquel grey , Denny red and Georgie blue(above L),  Lindsay(above R) and maya gold(two photos up) colors will be introduced to the Cruz and Vista collections. They won't all be available in both collections, but most colors will cross over.
The products shown in this post will be available starting with the Vista in November and moving into the Spring of 2015. 
---
[ad]