Jennifer Love Hewitt showed off her growing belly as she enjoyed a morning stroll with a friend and her baby daughter Autumn in LA on Thursday.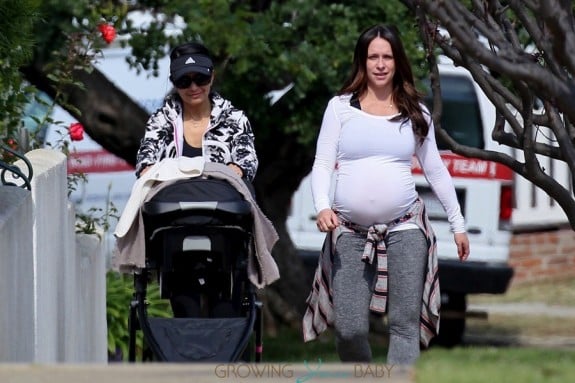 Due this Summer with her second child, the actress was comfortable in a white long-sleeved shirt and yoga pants as she stayed fit.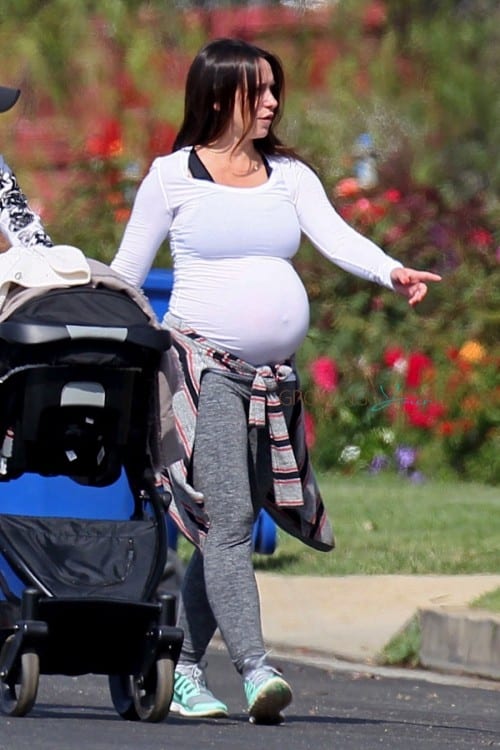 Jennifer recently spoke to Parents.com about her pregnancy, cravings and her daughter.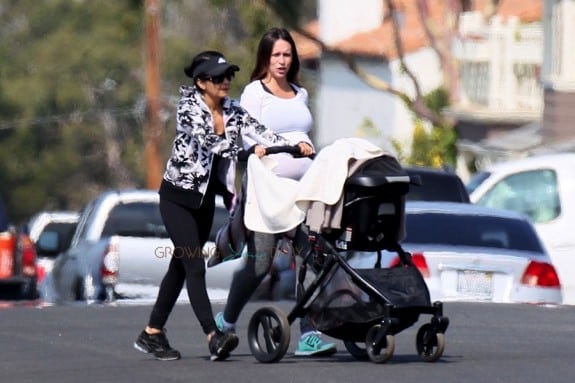 Here are some highlights:
"I kind of feel my best when I'm pregnant, which means I should probably have 18 children. It won't happen. But I do feel good. I think, I think I feel really grateful. I know how hard it is for lots of women to even get pregnant in the first place. Some people never get to have kids. And so I just feel really lucky that my husband and I have been able to, to do this once awesomely, and now twice, even better. And, and it's just really, it's nice."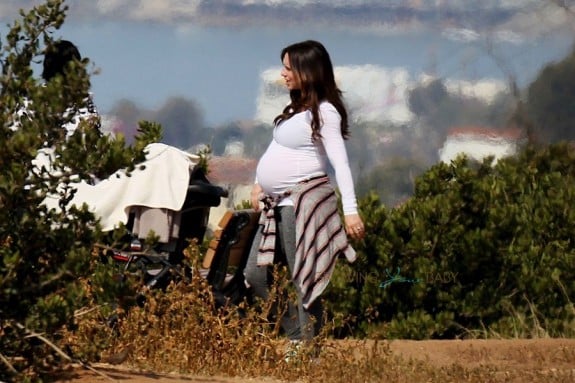 Any cravings?
"Nothing too weird. Although pickles for me this time have actually been a thing and they've been making fun of me at work. They're like really, really with the pickles? They're delicious, though. I just, I don't know why. I sort of just like the things that I normally like but more of it. I'm a big, like, jalapeno person. when I'm pregnant which I like anyway. Italian food, which I kind of like anyway. You know, cake, hotdogs, you name it really. Pretty much anything."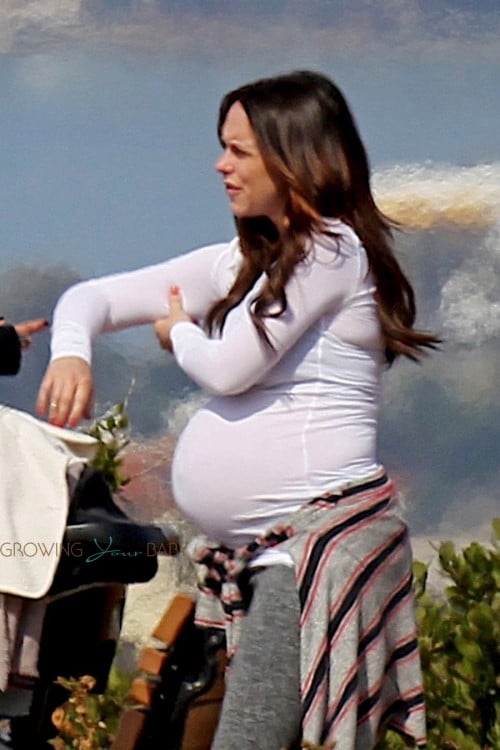 How does her daughter feel about the pregnancy?
"I don't know what she thinks of the belly. I'm not sure if she just thinks I'm fat or if she knows that there's something in there, but she's. Very sweet. Every, every morning and night time she'll sort of rub my belly and she likes to kiss the belly. It's very cute. But I'm, I'm not quite sure that she knows, you know, what's happening."
{PACIFIC COAST NEWS}