Health Canada has updated a food recall warning issued on September 23, 2018 to include additional product information. This additional information was identified during the Canadian Food Inspection Agency's (CFIA) food safety investigation in collaboration with Abbott.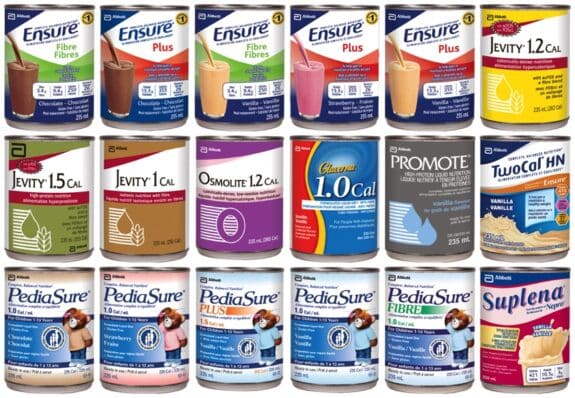 Abbott is recalling 18 Abbott brand formulated liquid nutrition products in 235 mL metal cans from the marketplace due to possible bacterial contamination. Consumers should not consume and distributors, retailers and food service establishments such as hospitals and nursing homes should not sell or use the recalled products described below.
While there has only been one reported illness associated with the consumption of these products all consumers are being urged to check to see if you have recalled products in your home. Recalled products should be returned to the store where they were purchased.
This recall was triggered by consumer complaints. The CFIA is conducting a food safety investigation, which may lead to the recall of other products.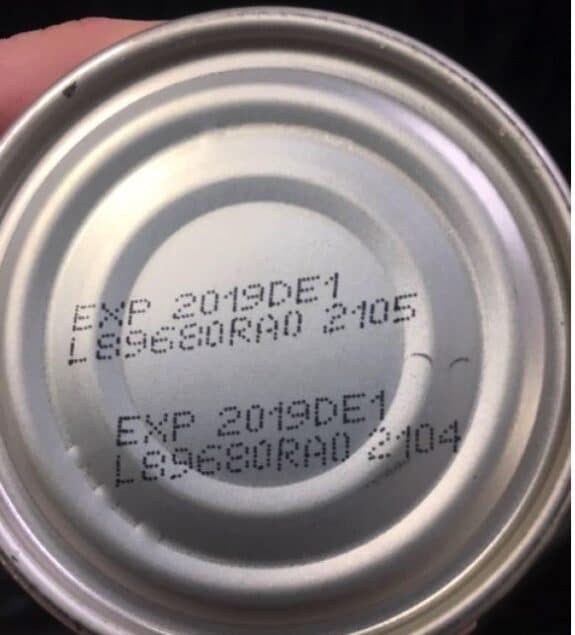 Affected products
Affected products
Brand name
Common name
Size
Code(s) on product
UPC
Abbott
TwoCal HN – Vanilla

235 mL

metal can

L87257RA0 EXP 2019AL1

Tray:

0 55325 22799 1


Can:

0 55325 20799 3

Abbott
Promote – Vanilla

235 mL

metal can

L90096RA0 EXP 2019JL1

Tray:

0 55325 21170 9


Can:

0 55325 20170 0

Abbott
Suplena – Vanilla

235 mL

metal can

L85415RA0 EXP 2019MA1




L89679RA1 EXP 2019SE1

Tray:

0 55325 51164 9


Can:

0 55325 50164 0

Abbott
PediaSure – Vanilla

235 mL

metal can

L83104RA0 EXP 2019JN1




L87141RA0 EXP 2019OC1

Case:

0 55325 21373 4


Can:

0 55325 20373 5

Abbott
Pediasure – Strawberry

235 mL

metal can

L83043RA0 EXP 2019JN1




L86910RA0 EXP 2019SE1




L90227RA0 EXP 2020JA1

Case: 0 55325 01391 4




Can: 0 55325 01390 7

Abbott
PediaSure – Chocolate

235 mL

metal can

L85608RA0 EXP 2019AU1




L88547RA0 EXP 2019NO1




L90087RA0 EXP 2020JA1

Case: 0 55325 01401 0




Can: 0 55325 01400 3

Abbott
Pediasure Plus – Vanilla

235 mL

metal can

L84262RA0 EXP 2019JA1




L85607RA0 EXP 2019FE1




L86909RA0 EXP 2019MR1




L88502RA0 EXP 2019MA1




L89682RA0 EXP 2019JN1




L89859RA0 EXP 2019JN1

Case: 0 55325 03131 4




Can: 0 55325 03130 7

Abbott
PediaSure Fibre – Vanilla

235 mL

metal can

L83907RA0 EXP 2019JN1




L85618RA0 EXP 2019AU1




L87049RA0 EXP 2019OC1




L89680RA0 EXP 2019DE1

Case: 0 55325 01381 5




Can: 0 55325 01380 8

Abbott
Osmolite 1.2 Cal

235 mL

metal can

L85617RA0 EXP 2019FE1




L88503RA0 EXP 2019MA1

Tray: 0 55325 21758 9




Can: 0 55325 20758 0

Abbott
Jevity 1.5 Cal

235 mL

metal can

L83168RA0 EXP 2018DE1




L88410RA0 EXP 2019MA1

Tray: 0 55325 50289 0




Can: 0 55325 50288 3

Abbott
Jevity 1.2 Cal

235 mL

metal can

L87048RA0 EXP 2019AL1

Tray: 0 55325 21649 0




Can: 0 55325 20649 1

Abbott
Jevity 1 Cal

235 mL

metal can

L83167RA0 EXP 2019MR1

Tray: 0 55325 21144 0




Can: 0 55325 20143 4

Abbott
Glucerna 1.0 Cal – Vanilla

235 mL

metal can

L85694RA0 EXP 2018DE1




L89617RA0 EXP 2019AL1

Case: 0 55325 21502 8




Can: 0 55325 20502 9

Abbott
Ensure Plus – Vanilla

235 mL

metal can

L83973RA0 EXP 2018DE1




L85560RA0 EXP 2019FE1




L85691RA0 EXP 2019FE1




L88413RA0 EXP 2019MA1




L89857RA0 EXP 2019JN1

Case: 0 55325 21707 7




Can: 0 55325 20707 8

Abbott
Ensure Plus – Strawberry

235 mL

metal can

L83105RA0 EXP 2018DE1




L84347RA0 EXP 2019JA1




L85562RA0 EXP 2019FE1




L85692RA0 EXP 2019FE1




L87133RA0 EXP 2019AL1




L87264RA0 EXP 2019AL1




L89681RA0 EXP 2019JN1




L89858RA0 EXP 2019JN1




L90919RA0 EXP 2019JL1

Case: 0 55325 21718 3




Can: 0 55325 20718 4

Abbott
Ensure Plus – Chocolate

235 mL

metal can

L83975RA0 EXP 2018DE1




L84340RA0 EXP 2019JA1




L85419RA0 EXP 2019FE1




L86009RA0 EXP 2019MR1




L88415RA0 EXP 2019MA1




L90311RA0 EXP 2019JL1

Case: 0 55325 21702 2




Can: 0 55325 20702 3

Abbott
Ensure Fibre – Vanilla

235 mL

metal can

L85561RA0 EXP 2019MA1




L88414RA0 EXP 2019AU1

Case: 0 55325 21759 6




Can: 0 55325 20759 7

Abbott
Ensure Fibre – Chocolate

235 mL

metal can

L83044RA0 EXP2019MR1

Case: 0 55325 21756 5




Can: 0 55325 20756 6