New for 2011, Baby Jogger will expand their jogger category with a jogger, stroller, biking trailer called the POD. This 'cube' will be available as a single and double.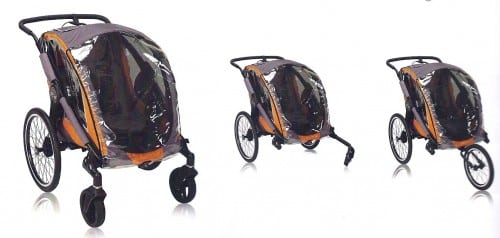 Key features include: 
20″ quick release pneumatic real wheels, 8″ stroller wheels and a 16″ jogger front wheel
plush padded bench style seat
adjustable padded 5-point style
height
adjustable handlebar
built-in bug and wind/rain screen with waterproof zippers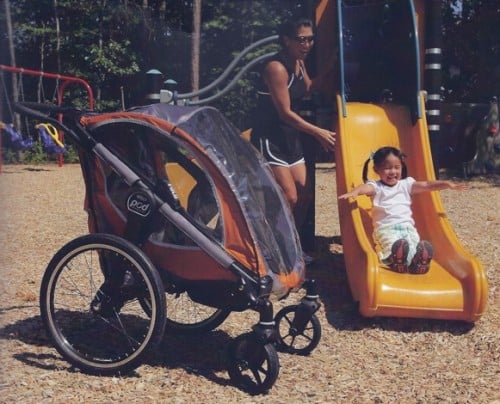 Also new for 2011, Baby Jogger has designed the City Mini double with individual canopies. It will also be offered in a gorgeous purple color that will be popular with parents.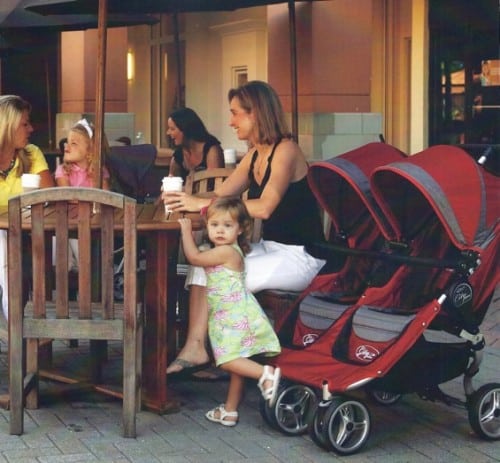 New parents will also like that there will be a 'compact pram' option for both the City Mini and the City Mini Double(2 prams can be used). This bassinet will fit right into the seat and will feature an adjustable canopy and an apron to cover the baby's legs.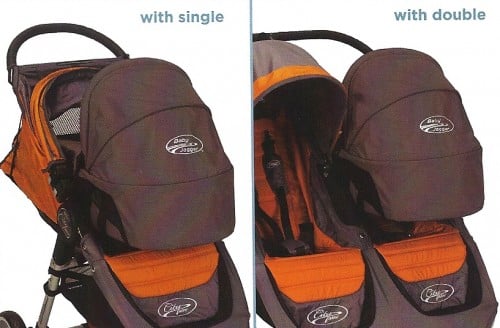 Owners of the City Select will also be able to use their seat in conjunction with Baby Jogger's new HyChair adapter as a tabletop highchair for their child. Having this adapter will ensure that your child always has a place at the table even when you're at a restaurant that doesn't offer such luxuries for little ones.
Related Articles:
---