Dinner time at our house can be a struggle. We use it as catch up time, but sometimes the kids don't want to chat they just want to dine and dash.
I came across set, however, that may spruce(pun intended!) things up. Created by Barcelona-based creative firm, DOIY, the landscape dinner set is perfect for little ones who need something to keep their attention while they are eating their peas!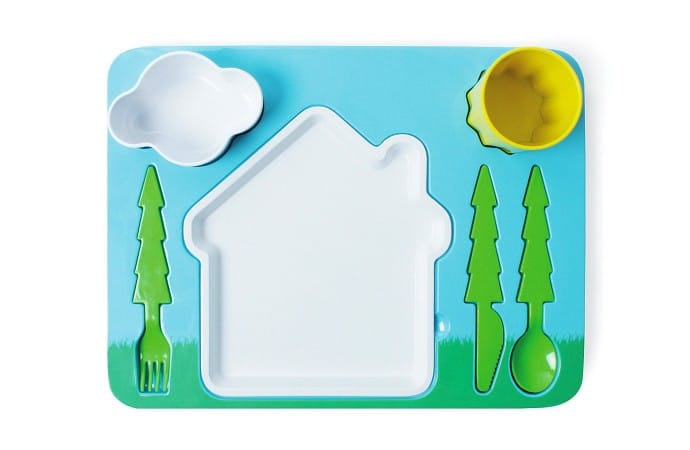 Designed to look like a simple home set on green pastures, each utensil fits in the designed place on the tray – making mealtime interesting again.  A sunny cup, cloudy bowl and some cute trees to eat with – what more does your little one need?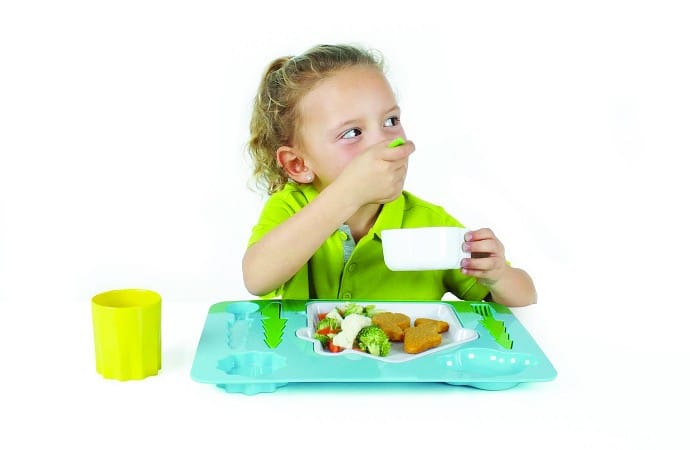 100% melamine
Dishwasher safe (top rack)
Not for microwave
Not suitable for children under 12 months
Measures 14.5×10.5×3 inches (37x27x8.5 cm)
For information, please visit doiydesign.com
---
[ad]