aden + anais is a proud sponsor of the CJ Foundation, one of the largest SIDS organizations in the country, founded by parents Joel and Susan Hollander in memory of their daughter, Carly Jenna, who died from SIDS. The CJ Foundation recommends the use of wearable blankets and sleep sacks instead of covering baby in loose blankets, and cranking up the heat — as infants who are overheated and overdressed are at a higher risk for SIDS.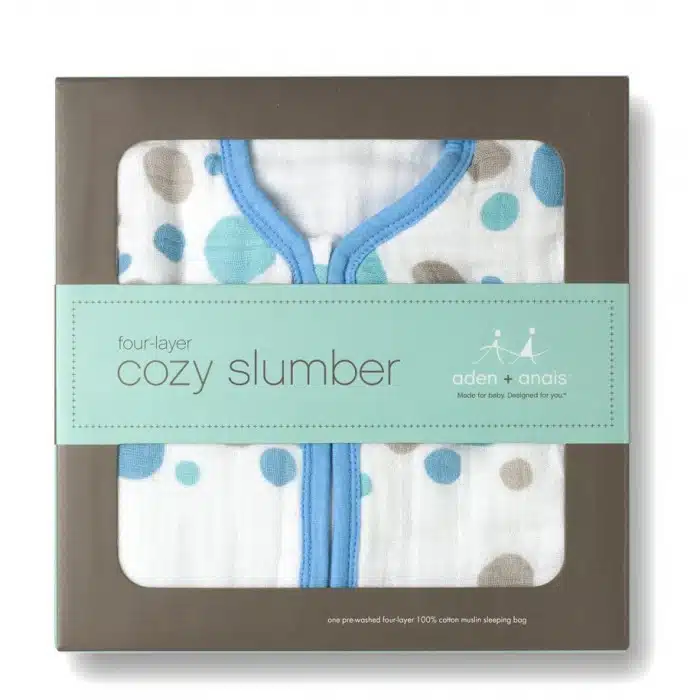 Of the over 2,000 in the United States who die from SIDS each year, one of the leading risk factors is overheating. The cozy sleeping bag from aden + anais is a safe, ideal way to keep baby warm during sleeping hours. It is made of "100% breathable muslin cotton, which allows baby's body temperature to adjust naturally, reducing the risk of overheating."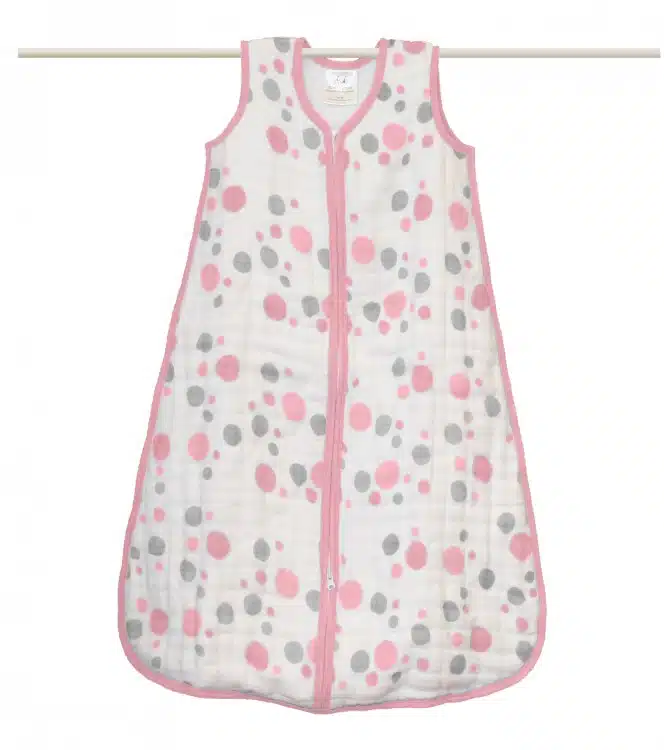 In addition to being a safer way to keep baby at a comfortable body temperature, aden + anais cozy sleeping bags are downright precious, and very stylish! They boast sweet and delightful, colorful prints, that are darling for both girls and boys. According to aden + anais, muslin is "the most perfect fabric in the world… muslin has protected its wearers from the heat and the cold. It has swaddled countless babies from every land and draped the shoulders of the wise and the elderly from every corner of the earth. It is a fabric that binds us all together– through out all time, all places, and all cultures."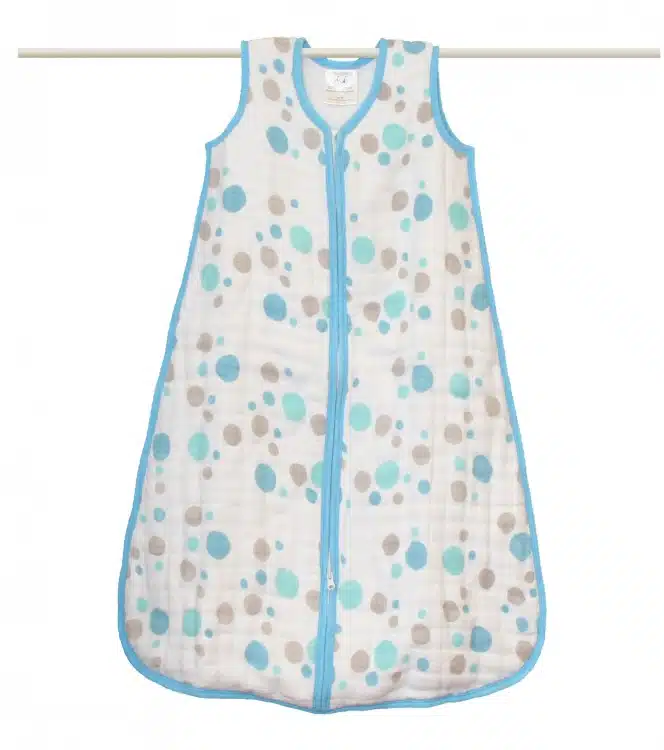 The cozy sleeping bag is designed to be worn over baby's pajamas, in place of loose crib blankets. Each cozy sleeping bag zips from the bottom, making diaper changes a breeze — and by design, each gets softer and softer with every wash, ensuring many nights of peaceful, comfortable slumber.
We had the opportunity to giveaway an adorable aden + anais cozy sleeping bag featuring four layers of muslin to keep baby safe and warm during these cold winter months!

Congratulations to our Winner, comment #72 Kathy Pease!