Just in time for Thanksgiving, the final Byler sextuplet goes home.Charlie Craig Byler, was released from All Children's Hospital yesterday.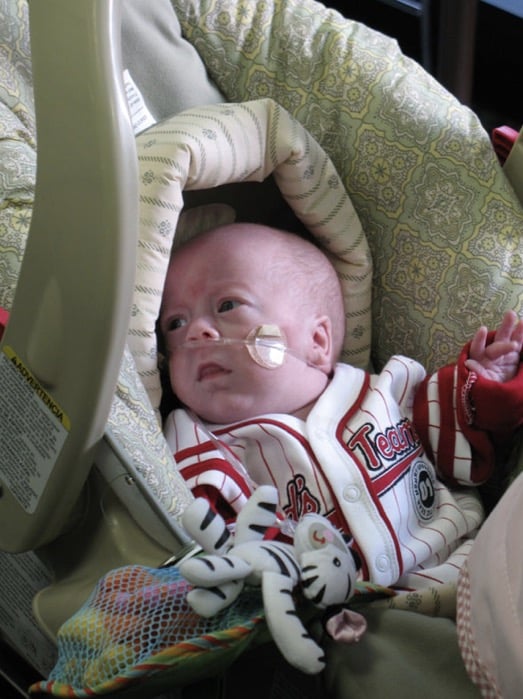 "He may have to be on a small amount of oxygen," said father Ben Byler.

To be released, babies must weigh at least 4 pounds and be able to eat and breathe on their own. Charlie now weighs about 6 pounds and is feeding a lot better now, Ben said.
Charlie will join the other sextuplets MacKenzie, Brady Christopher, Eli Benjamin, Jackson Robert, Ryan Patrick and 4-year-old sister Zoe.
Allkids.org reported today that:
While each of the babies had their individual challenges with breathing and feeding, Charlie faced the additional difficulty created by a vascular ring, an unusual formation of the aorta or surrounding vessels that encircles the trachea and esophagus. This can lead to breathing and digestive difficulties, and sometimes requires surgery.
Thankfully, Charlie has done well enough avoid any need for surgery thus far, but will warrant close follow-up in the weeks and months to come.
Related Articles: