With just a few weeks left to go Kate Winslet was in full bloom in London on Monday while promoting her new movie – appropriately titled Labour Day.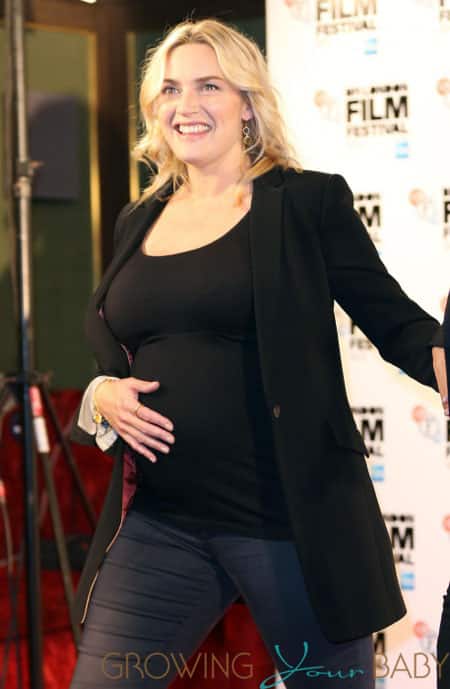 For her first event of the day Kate kept it causal in a black belly hugging tan, jeans and a blazer.
The actress was all smiles as she posed with her co-star Josh Brolin and later with the movie's director Jason Reitman.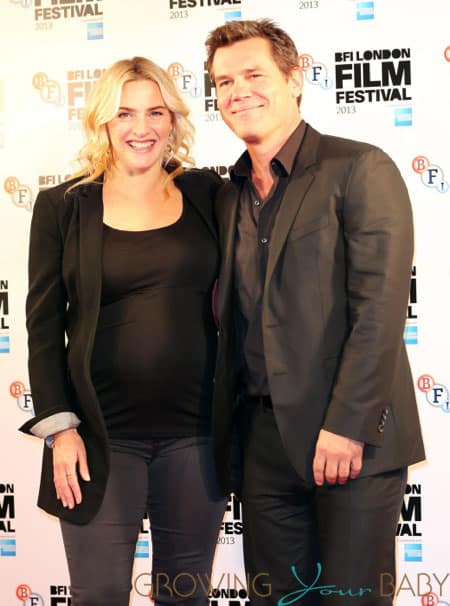 Just hours after the photocall Kate hit the red carpet in a gorgeous red dress that flowed over her growing belly.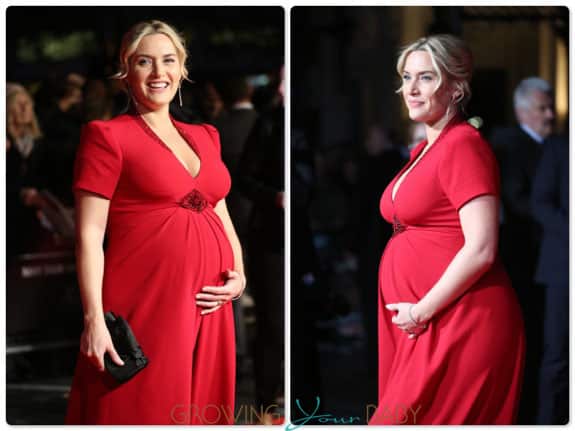 In the film Kate plays a single mom, who with her son picks up a hitch-hiking convict(Brolin) during the US holiday weekend.
Her role in the movie is generating some Oscar buzz, but Kate downplayed the comments by noting that she is only concerned with her pending arrival.
"It hasn't even crossed my mind, I'm so absorbed in baby.

"Awards season is always a huge amount of fun whether you're a part of it or not, it's always really exciting seeing what films are coming and a lot of new talent as well.

"I think this year is a really exciting year for film."
{PACIFIC COAST NEWS, WENN}
---
[ad]