Ian Ziering was spotted getting ready for Halloween at Mr. Bones Pumpkin Patch in Los Angeles on Saturday.
The Sharknado star was joined by his wife Erin and daughters Mia and Penna, who got into the spirit by wearing cute pumpkin dresses.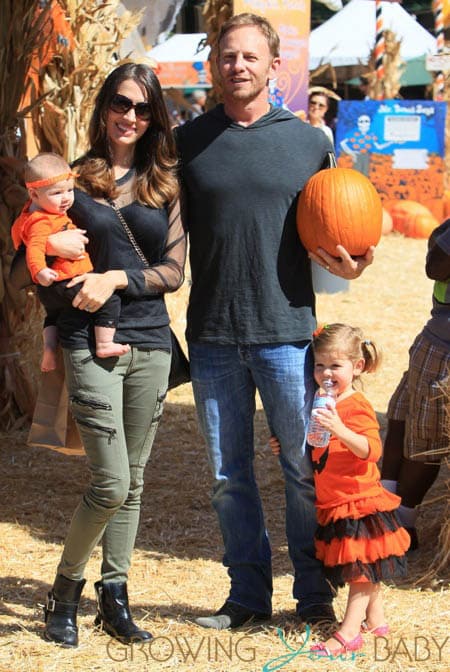 While at the patch, Ian and Mia played, while Penna stayed close to her mom.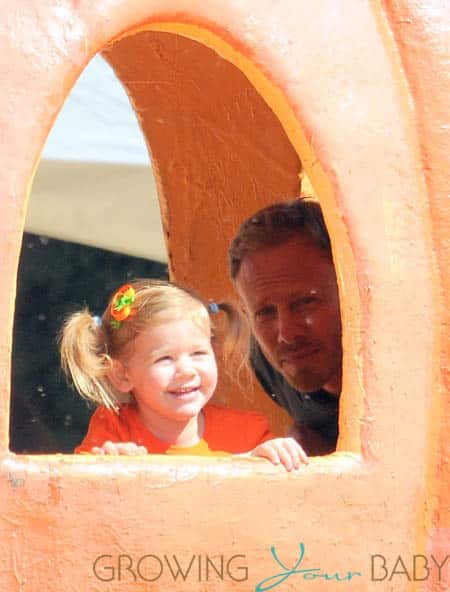 Recently Ian was named 'Dad Of The Year' by DaddyScrubs
"DaddyScrubs bestowed the 'Daddy of the Year 2013' distinction on me, and I am very proud of it," Ian says. "I have taken all of the cues that I picked up from my own childhood with my father. I am very flattered for the distinction, but it's really a compliment to my own dad. I am happy to follow in his footsteps."
"I believe you have to be very present in your children's development," the actor added. "I plan to encourage fathers to do things that they might not think to do on their own. One of the most important things parents should do is spend time with their kids, and reading to them is also very important."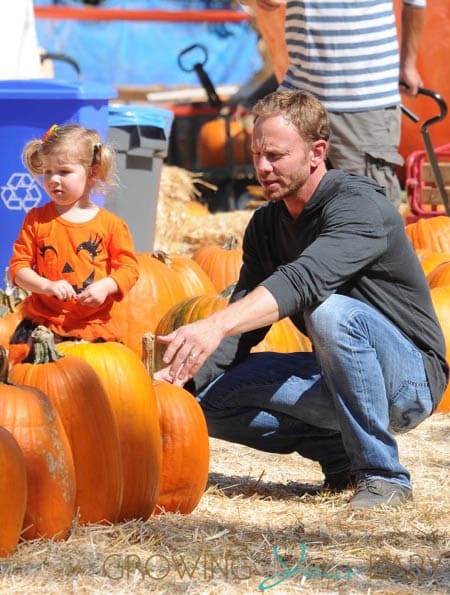 We love seeing Ian spending time with his family. His girls are so sweet and he is always right next to them with a huge smile!
---
{fame/flynet, SPLASH}
---