Angelina Jolie took time out from her busy filming schedule to enjoy some time out with her four youngest children, Zahara, Shiloh, Vivienne and Knox on Friday.  Doing what moms do, the actress first stopped at the grocery store with her crew and then headed to an outdoor mall in Rose Bay, Australia.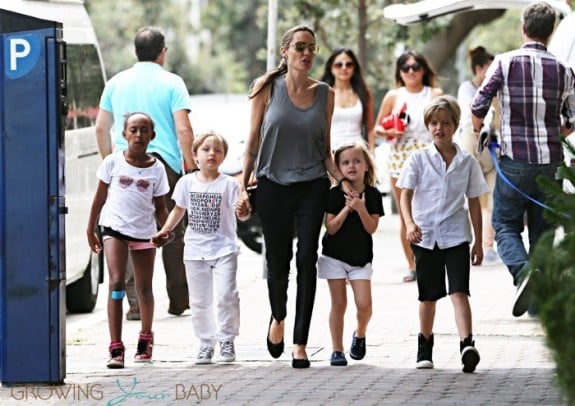 The kids held hands to stay together while went from shop to shop.  The group picked up new books, treats and toys before they piled back in their van and headed home.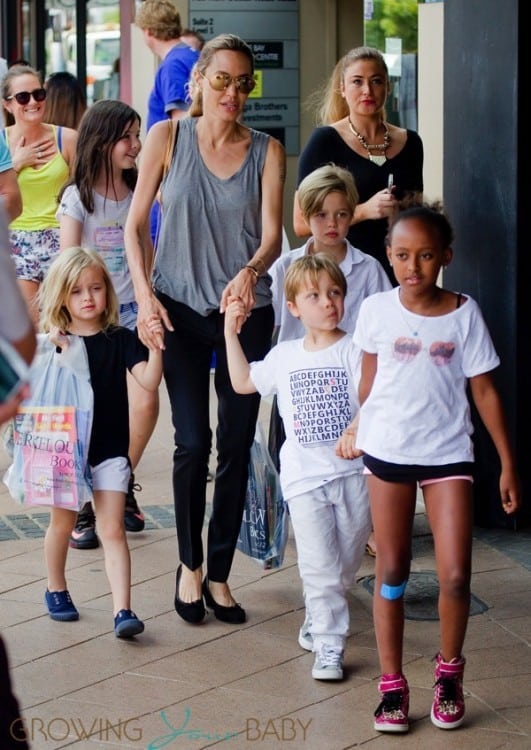 The family is currently in Australia while Angelina directs 'Unbroken', the story of Louis Zamperini, an Olympic runner who, while enlisted during World War II, survived for 47 days adrift on a raft in the Pacific  after a plane crash, before being imprisoned in a brutal Japanese POW camp for over two years.
While their mom works, the kids have been spending time with their dad, Brad Pitt on a yacht in Sydney Harbour paddle boarding and relaxing on the luxury liner.
These kids definitely live the life!
{SPLASH, PACIFIC COAST NEWS & INFPHOTO.COM}
---
[ad]