Around our house I use breastmilk to cure all. After my son was born, I used it to clear up an infected tear duct. It is the common 'ointment' for cuts and I also use it on my skin when it breaks out.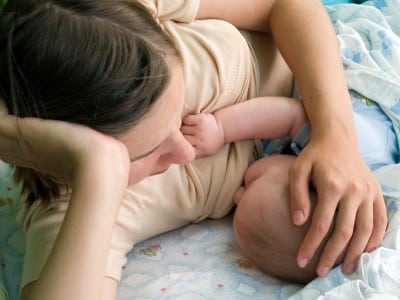 It appears that others have caught on as researchers have just released that 'a component of mother's milk, called lauric acid, which also is found in coconut oil, had acne-fighting qualities.'
Dissaya Pornpattananangkul, a bioengineering postgraduate student from the University of California made the discovery that lauric acid paired with "gold nanoparticles" could significantly improve the treatment of skin bacterial infections.
Because mama's milk is all natural, the treatment has no side effects unlike current available treatments which can cause redness and burning. This gives researchers hope that this new face cream could tackle the problem that hits millions of teenagers every year.
Breast milk's anti-bacterial properties have been well known for years, with Singh et al. stating this in 1981,
"Many cultures have considered that human milk has special medicinal and nutritional properties … it is also used as a folk remedy for conjuntivitis … This view is paralleled in the 18th Century London Pharmacopoeia which says, 'breast milk is an emollient and cool, and cureth Red Eye immediately.'"
Related Articles:
---