Since OJ Simpson took to the freeway in an attempt to evade arrest, we've all been fascinated with high-speed police pursuits. In fact, there are some local news stations that offer text alerts to viewers so they can tune into the chase.
Typically, these chases will drag on for hours with very little drama until the end. That is when the suspect runs out of gas, pulls over and surrenders to the police. However, when an Australian man recently engaged police in a high-speed pursuit, he had no intention of stopping. At least until he got to the hospital with his very pregnant wife who was in the backseat.
How pregnant was she? She was in active labor and nothing was going to slow that down.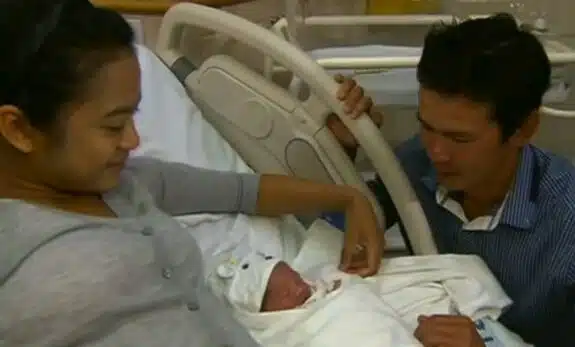 When the 38-year-old father-to-be ran through a red light, he triggered the pursuit. Upon witnessing this obvious traffic violation, a nearby police cruiser hit the sirens and lights. Daddy wasn't slowing down for a minute.
"My husband tried to pass a red traffic light and the police car came to a stop on the red light," the new mum told 7 News.
"We drove past the police car and then the cop chased us. I was worried about my baby's life and that she was safe."
After being tagged by the police, the dad followed the speed limit and traffic signs. He just wasn't about to stop and turn over his license and registration.
"I was so scared. I wanted to get to hospital as soon as I could. It happened three of four times faster than I expected," said the mom.
As soon as he pulled up to the Dandenong E/R the police caught up with him. In the backseat, the passengers grew from one to two as a baby girl pushed her way into the world. The ever-diligent police sprang into action with a new mission: Get help for mom and baby. They quickly alerted the hospital staff. While the new arrival and her mom were taken inside, dad worked out things with the police. The officers offered the proud poppa congratulations and a pass on the traffic violations.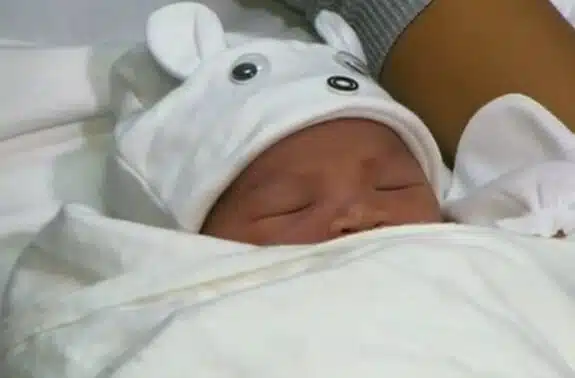 The two takeaways from this story are: Don't depend on your due date and pay attention to your contractions.
---