While it was just a 3 hour flight – it was enough time for a baby girl to make her appearance!
At 37,000 feet, a mom gave birth while on a commercial flight from Havana to Bogota, prompting the plane to land in the colombian city of Cartagena.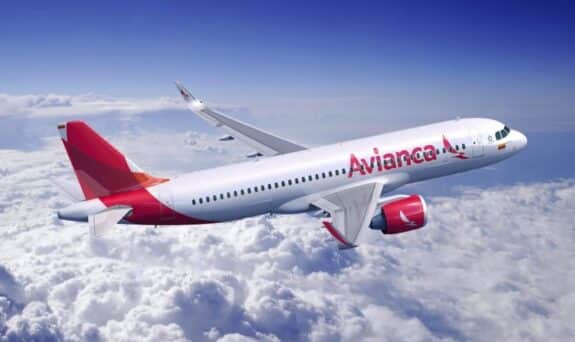 "The captain diverted the flight to the city of Cartagena, north of Colombia, being the closest destination on the route to serve the family," the airline Avianca said in a statement.
Thankfully a passenger on board was able to assist in the delivery.
The mom-to-be was also reportedly traveling with her two-year-old daughter.
The baby was premature so they were admitted to the ICU in Columbia for further treatment.
"Until now it has not been possible to contact relatives of the mother based in Havana (Cuba)," the Colombian Family Welfare Institute (ICBF) said in its statement.
Determining the citizenship of babies born on board of planes is decided depending on few factors.
If the country where the flight is from is signed to the Convention on the Reduction of Statelessness agreement, then the new born baby will be a national of where the airplane is registered. If not, then the child is entitled to receiving the nationality of the country over which the airplane was flying during the delivery.
This little one joins a long list of other babes who have arrived at 30,000 feet. In January a little boy arrived on a flight from Paris to New York. Thankfully for that mom a doctor was on board to assist!
Baby on Board! Mother Delivers on International Flight from Paris to New York