Little Maverick does not know the adventure he has already been a part of when he arrived in the world. But as he grows older, the baby boy will surely learn that it was not the usual hospital but the Interstate 15 that became his place of birth, much to the surprise of his parents.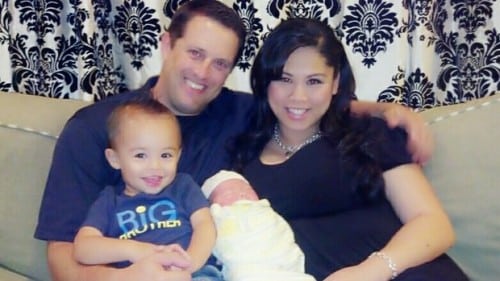 Lisa Mikkelson was sleeping early Tuesday morning when she started her stomach started to ache.
"I was sleeping and I woke up at 3:00 a.m. thinking I had a tummy ache," Lisa told 10 News. "So I started doing dishes and cleaning up around the house and took a shower. Two hours later, [we] got in the car."
Her baby, however, wasn't going to wait.
"Then I realize in the car that we weren't going to make it to the hospital," said Lisa.

"I didn't realize she meant 'right now,'" added Mike.

"[Mike] didn't even have a chance to pull over and the baby was in my arms," Lisa said.

"The baby is on her chest," exclaimed Mike. "She's holding the baby."
It was only after baby Maverick was born that his father had a chance to call the emergency service. He informed the operator that his newborn had arrived at 5:20 a.m. on I-15 near the Gopher Canyon Road exit.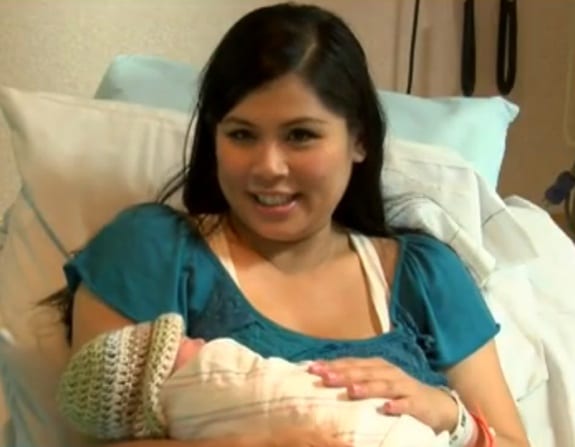 Mike jokes, "We did think about [calling him] Dodge. He was born in the Dodge Charger."
The emergency dispatcher told Mike that he needed to cut the umbilical cord. His boots came in handy.
Mike says showing off a medical bag with the umbilical cord and shoelaces around it,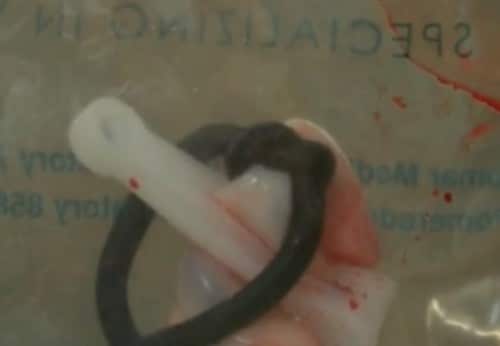 "That's the umbilical cord with my bootlace tied around it."
What was even more fantastic was that Maverick's older sibling, one and a half year old brother was witness to the whole drama as it unfolded in front of his eyes.
"He was in the backseat just watching everything," said Mike.
Lisa is just happy that the baby came out without any problems.
"I am so thankful that he came out quickly with no complications," said Lisa.
And little Maverick's birth certificate now reads, he was born July 30, 2013, on Interstate 15.