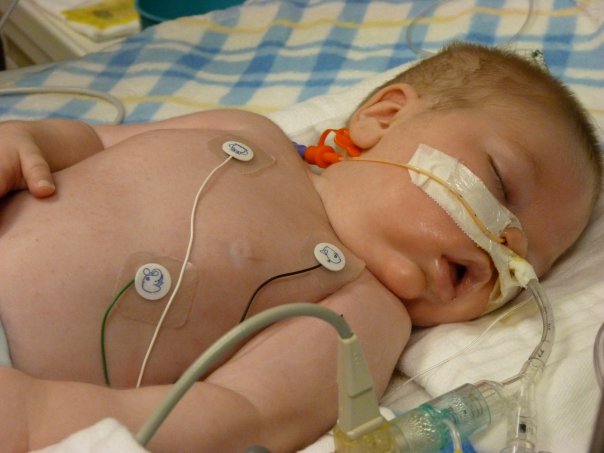 I am sad to report that baby Isaiah lost his fight this afternoon while being held by his parents Rebecka and Isaac May.
The infant's parents, who were to appear in court today, dropped a court battle to keep him on life support and let him go in peace.
Their lawyer, Rosanna Saccomani, said Isaiah was surrounded by his family when he passed today at around noon.
"Isaiah has been a blessing to us and his spirit will always be in our hearts," the parents said in a statement read by Ms. Saccomani.

"We will never forget the miracle of his birth, the Christmas we spent together and the early spring day when we said our goodbyes. We will always cherish our son and the gift of time with him.

"We have set our tiny miracle free and he is now home in the arms of angels."
The Alberta baby arrived on October 24th after his mom, was in labor for 40 hours, pushing for 5 of those hours.
At some point during his delivery Isaiah's umbilical cord got wrapped around his neck at birth, depriving him of oxygen leaving him with severe and irreversible brain damage.
Last month, doctors wanted to take Isaiah, who is four months old, off life support. But his parents won a court order preventing doctors from removing life support until he is assessed by outside specialists.
I am very proud of this couple for their perseverance. At least they will always know that they did everything they possible could for him.
---