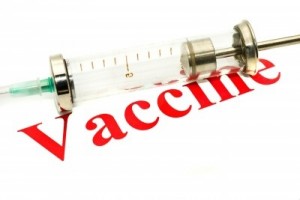 Parents of children injured by vaccines may finally get their day in court. The U.S. Supreme Court is set to decide whether or not the companies who manufacture vaccines can be sued by parents.
The justices agreed to hear from parents Robalee and Russell Bruesewitz who wanted to sue Wyeth, now owned by Pfizer Inc., over their daughter's health issues. The parents claim that their daughter was harmed by the diphtheria, tetanus, and pertussis vaccine sold by Wyeth. The family's appeal was turned down earlier by the vaccine court created to handle these types of cases.
Hannah Bruesewitz, now 18-years-old, suffers from severe seizures and can only speak a few words. Hannah has permanent neurological damage, her parents feel this damage is stemmed from a vaccine she received when she was 6-months-old. "When she was six-months-old, two hours after her third DPT shots, she started having seizures," her mother explained.
The vaccine that Hannah received was sited as having many adverse effects on children and was eventually pulled off the market by Wyeth.
Pfizer stated that they were happy to have the case heard. Representatives for the company feel this is an important and recurring legal issue that should be resolved. Robalee and Russell Bruesewitz have been trying to have their case heard for 15 years.
The Bruesewitz family was turned down earlier by the the U.S. Court of Appeals for the Third Circuit in Philadelphia. The court cited a 1986 federal law that blocked the parents' claims. Now, however, the Supreme Court may give the family a chance to be heard. Even the Obama administration is asking for the case to be heard, though they side with the vaccine manufacturers rather than the parents.
Though autism is the most frequently discussed issue surrounding vaccines, many parents also worry about seizures, autoimmune diseases, and several other less known health issues. -Summer, staff writer
Related Articles:
---