Just a few months after I brought my first son home, I found Lamaze toys. 'Freddie The Firefly' provided my son with endless hours of entertainment and me with just as much sanity.
At the time, I had no idea that a toy could make someone so little, so happy for so long…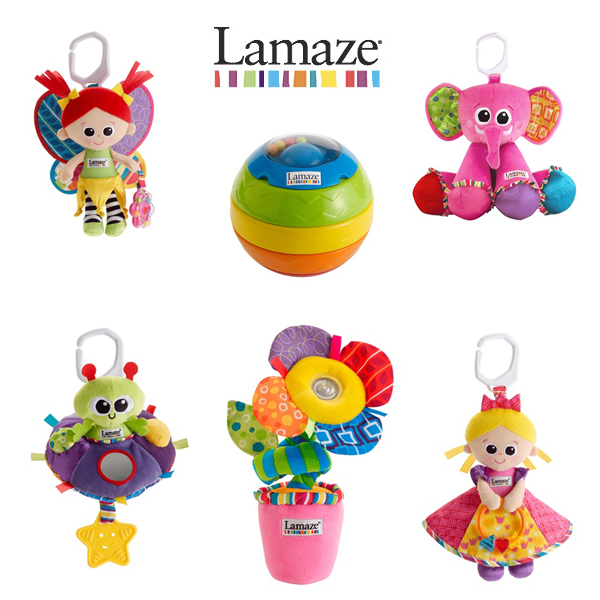 New for Spring, Lamaze has introduced some incredibly adorable characters to their already popular 'play and grow' line.
My 4 month-old is currently crushing on Adrian the Alien. The combination rattle, crinkle, squeaker, and mirror keeps him interested and occupied. The colorful, puffy, velour space creature's unique look gets lots of laughs when nothing else will work.
For little girls, Kerry the Fairy and Princess Sophie are two new additions that would be a great first doll with developmental benefits.
Additionally, Lamaze has introduced Lights & Sounds Wrap & Go Flower, Stack, Roll and Crawl Ball, and Elephantunes.