Emily Giffin is the author of Something Borrowed and Something Blue; both really fun by the pool books.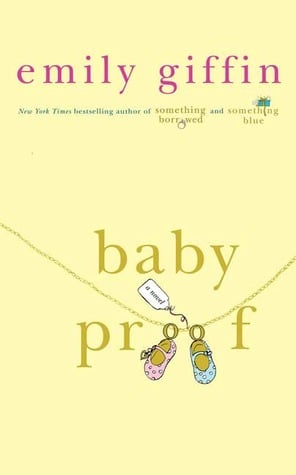 Her new book Baby Proof has a new main character a successful editor at a Manhattan publishing house, Claudia Parr. She counts herself fortunate to meet and marry Ben, a man who claims to be a nonbreeding career-firster like she is. The couple's early married years go smoothly, but then Ben's biological clock starts to tick. A baby's a deal breaker for Claudia, so she moves out and bunks with her college roommate Jess (a 35-year-old blonde goddess stuck in a series of dead-end relationships) while the wheels of divorce crank into action. Even after the divorce is finalized and Claudia embarks on a steamy love affair with her colleague Richard, she begins to doubt her decision when she suspects Ben has found a smart, young and beautiful woman willing to bear his children.
I have to admit that the plot is completely cliche but it's cute.  This book is a nice light read but don't expect to walk away with your life changed.
---