Super Dad Bradley Cooper was photographed smooching his daughter Lea before sending her off to school in New York on March 9th, 2020.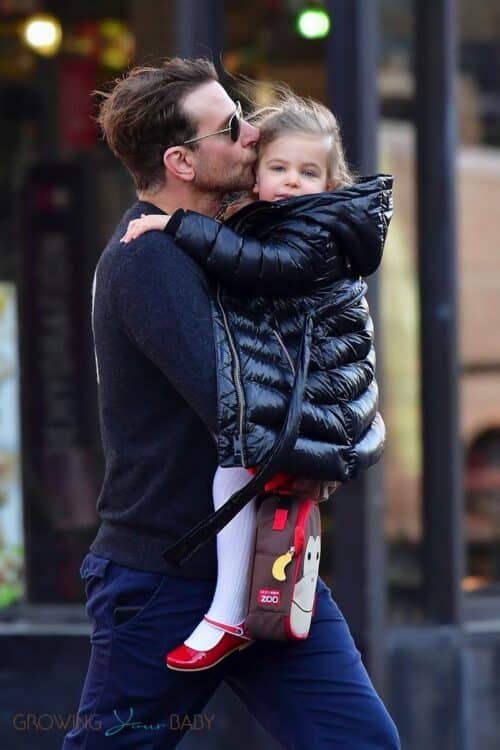 The doting dad carried his little lady, and her lunch bag as they made their way through the city.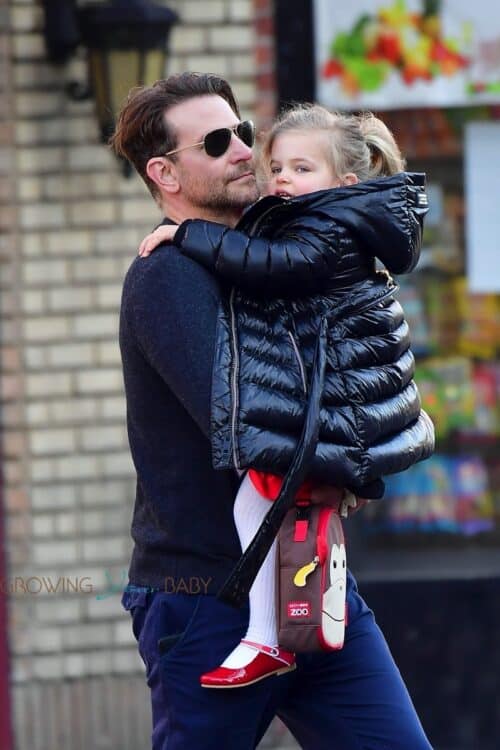 Lea was stylish in her patten leather red shoes, while staying warm in her puffy jacket.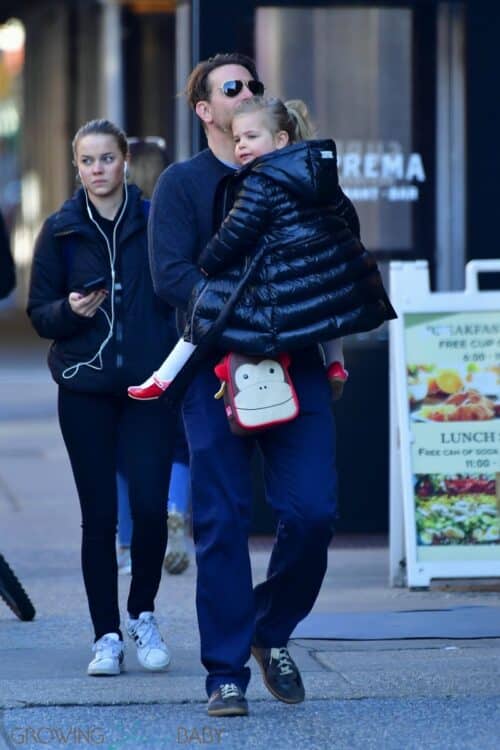 Earlier in the week, the pair were spotted holding hands en route to the school.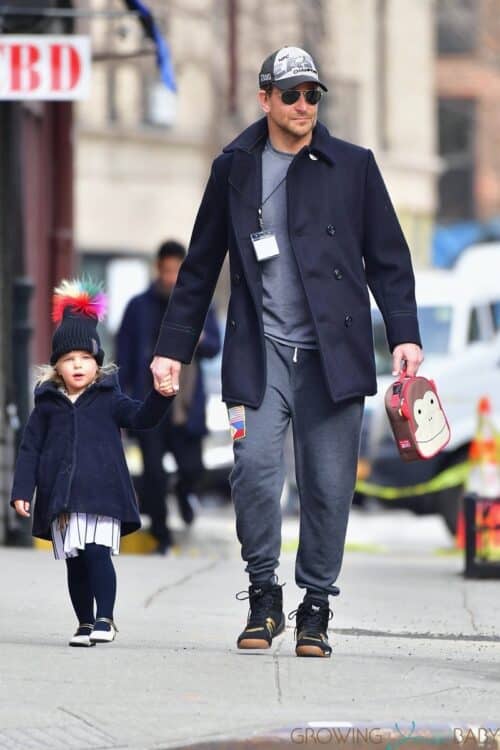 When Lea got tired he threw her up on this shoulders.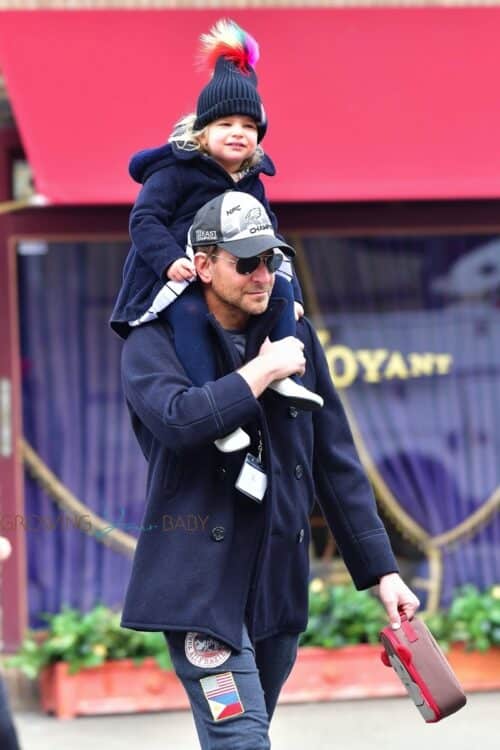 Bradley has been busy in Toronto filming Guillermo del Toro's "Nightmare Alley" along with Cate Blanchett, Toni Collette, Willem Dafoe, Richard Jenkins, Ron Perlman, Rooney Mara, and David Strathairn. Production kicked off at the end of January.
He shares custody of Lea with his ex Irina Shayk.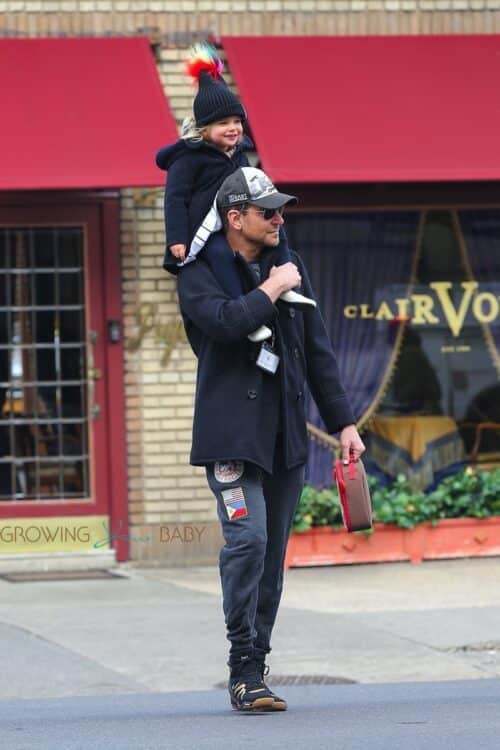 {BACKGRID}