Because the dangers of smoking are so widely talked about, many women do reduce or quit when they become pregnant. Unfortunately, a large majority of them pick the habit back up shortly after birth, and their newborns are then exposed to secondhand smoke. However, researchers believe they may have found a way to help new moms stay away from the cigarettes, even after her pregnancy is over.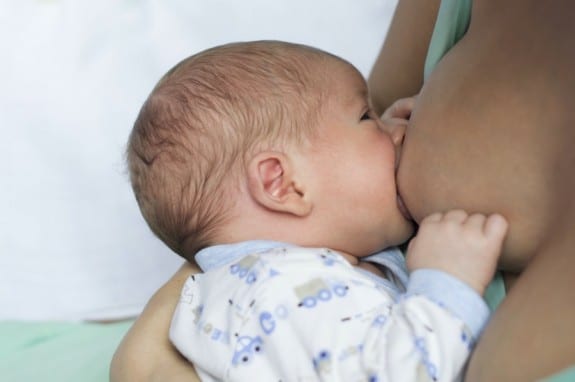 Published in the journal Nicotine & Tobacco Research, a recent study looked at the smoking changes in 168 women from their first prenatal appointment through nine months postpartum. All of them had been smokers at the start of their pregnancy.
According to the study authors, approximately 70% of the women that quit smoking during their pregnancy relapsed within the first year of giving birth, and of those, about 67% relapsed within 3 months of giving birth. Up to 90% are expected to relapse within 6 months.
"Although women decreased their tobacco consumption across their pregnancy, by nine months postpartum, they had substantially increased their smoking," Shannon Shisler, an author on the study from the University at Buffalo, State University of New York, told Medical News Today.
Smoking during pregnancy can increase the risk a wide array of complications, including premature birth, birth defects, asthma, childhood obesity, miscarriage, and Sudden Infant Death Syndrome (SIDS), so mothers who quit during pregnancy are giving their babies a better chance at good health. Unfortunately, some of these risks are still present if they expose their baby to secondhand smoke after birth.
"Increase in tobacco consumption after the birth of a child may have harmful effects on both the mother, and the infant who is at higher risk of exposure to the environmental tobacco smoke," Shisler said.
However, there was one factor that seemed to influence smoking changes after pregnancy: breastfeeding.
According to the researchers, women who breastfed their babies for at least 90 days after birth smoked far less than those that did not breastfeed or only breastfed for a short amount of time. Shisler suggests that, because mothers may be aware of the fact that dangerous chemicals can transfer to baby through breast milk, they may be reluctant to smoke again. And that may make it a key to reducing the risk of postpartum smoking relapse.
"Breastfeeding seems to be a protective factor against increases in smoking after childbirth, so interventions should educate women about breastfeeding to maximize effectiveness," Shisler said. "Supporting women through at least three months of breastfeeding may have long-term benefits in terms of smoking reduction."
The authors concluded that, ideally, interventions should be focused on pregnant smokers. Discussions and encouragement to breastfeed while pregnant should be a part of that intervention, and further support should be offered soon after birth and continue on through at least three months of breastfeeding to improve long-term abstinence from cigarettes.
Related Articles:
---
[ad]