When I see photos of Brian Austin Green's family, I always think of how adorable the kids are, and how great it is that Brian and his wife, Megan Fox, managed to work things out. But some people see a boy in a dress, and that seems to have sparked some debate.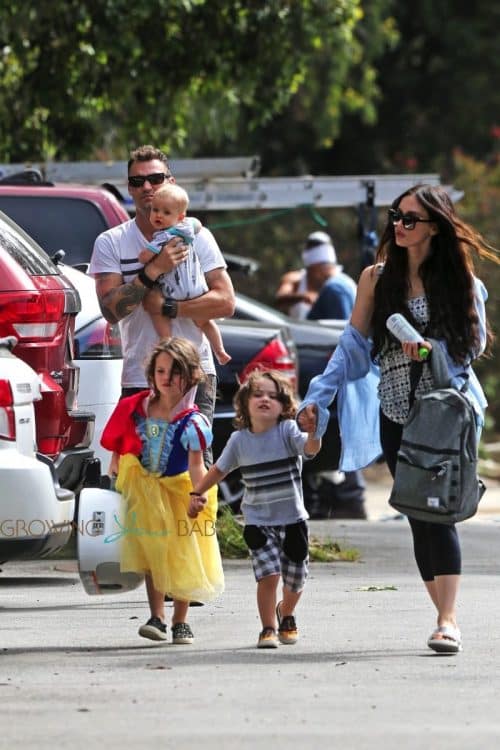 Brian was asked about this issue during a series of candid interviews with Hollywood Pipeline's Straight from the Source. His response?
"My son, he's 4," Brian said about Noah. "I've heard from some people that they don't agree with him wearing dresses. To them I say, I don't care. He's 4 and if he wants to wear it then he wears it."
And it's not just Belle and Elsa dresses that he wears, Brian says.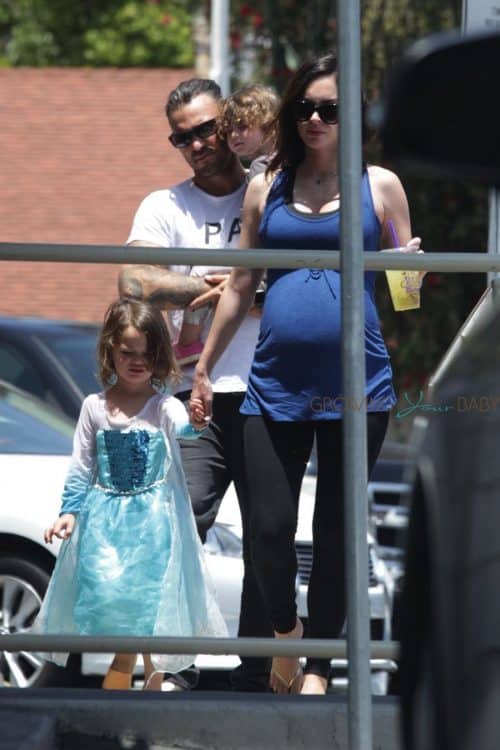 "It's dresses or goggles or slippers or whatever," said the 90210 alumni. "It's his life, they're not my clothes. … I feel like at 4 at 5, that's a time when he should be having fun. He's not harming anyone wearing a dress. So if he wants to wear a dress, good on him."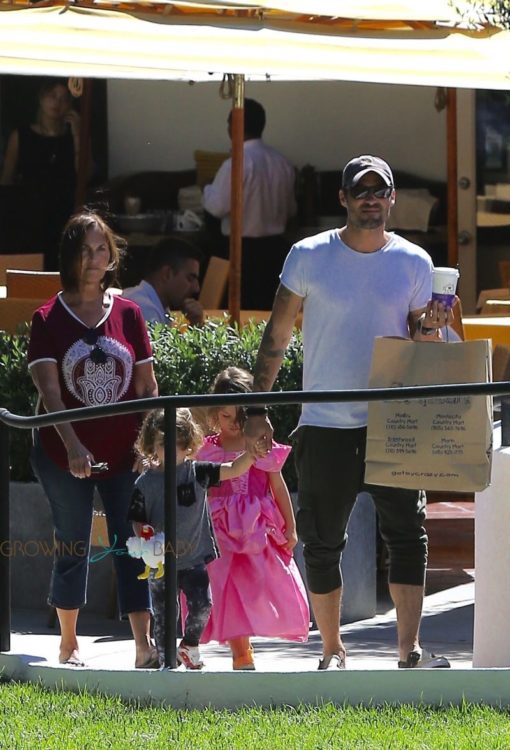 That's not the only thing that Brian had to say about family life, though.
Reportedly thrilled that he and Megan managed to work things out instead of going through with their divorce back in 2015, Brian says he's already thinking about having more kids. They already have Noah Shannon and his two brothers, Bodhi Ransom, 3, and Journey River, 1. Brian also has an older child, Kassius, 15, from a previous relationship.
"I have four boys now, a fifth is a basketball team," he joked during the Facebook Live video with Dax Holt, host of Straight from the Source. "So that would be kind of awesome."
But that doesn't mean that Brian isn't still hoping for a girl.
"I want a girl," Brian said. "I really want a girl."
He's not ready to try just yet though; he doesn't want to jinx their luck.
"I'm worried that if I try I'll just get another boy," he said. "Not just because I love my boys, but I'll have another boy and I don't know if I'm ready for five."
Considering Megan isn't quite on board, he may still have a while to wait anyway.
"I'm not [pining for a girl]," the actress told Extra on Tuesday. "I know Brian would like a girl, but they seem much more challenging if I'm any indication."
---
[ad]