In June, People Magazine revealed that Kim and Kanye had hired a surrogate to carry their third child. Now a source close to the family has revealed the baby's gender . . .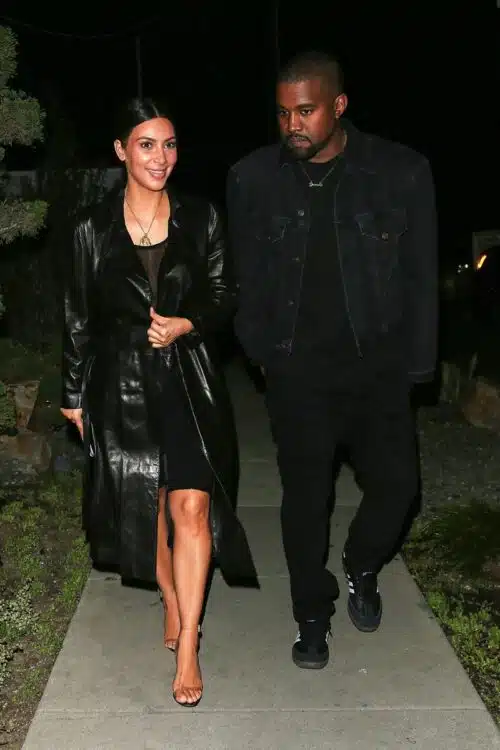 "They are so excited about their future baby girl," the source told People.
Parents to Saint, 21 months, and North, who just turned four in June, the couple are said to be "thrilled" about the impending birth, which is expected to take place in January.
"They can't wait to add a new addition to their family and are just so incredibly happy," the source said.
The couple decided to hire a surrogate after doctors warned Kim of the risks of carrying another baby. She'd experienced placenta accreta, a serious complication that occurs when the placenta attaches itself too deeply in the uterine wall, with both of her previous pregnancies.
Both very hands-on during the surrogacy process, sources say, Kim and Kanye are even working directly with the surrogate to ensure she sticks to a healthy diet.
"Kim and Kanye both want the healthiest baby possible and are making sure the surrogate is abiding by the routine they've set for her," the source told PEOPLE.
But it seems not everyone is quite as excited as mom and dad to welcome a fifth member into the family. Young North, who has apparently suffered from some jealousy issues since the birth of Saint, is not thrilled to be a big sister again.
"North isn't the most thrilled to be a big sister again," the source shared. "She's had the tendency to get really jealous about Saint and wants all of the attention to herself, but Kim and Kanye thinks it's just a phase and are hoping she will grow out of it."
This isn't the first time we've heard about North's jealousy issues, though. Kim opened up about her struggles with North while guest hosting last month on Live with Kelly and Ryan.
"I don't know if it's because she's the older sister. I don't know what it is. I thought it was a phase. She does not like her brother and it's so hard for me," said the 36-year-old reality TV star said. "She would get so jealous when I would breastfeed and all that kind of stuff. And now, the phase isn't going away."
Though fairly typical, and most likely (or we hope) a phase, we certainly sympathize with Kim. Hopefully North will be a little more at ease by the time the new baby arrives!
---