As parents, we can never fathom leaving our children behind. But in the heat of an argument with your significant other, is it okay to "walk away" and cool down for a bit? One Sacramento, California woman is facing charges after authorities say that she abandoned her six week-old baby at a truck stop after she had an argument with her husband.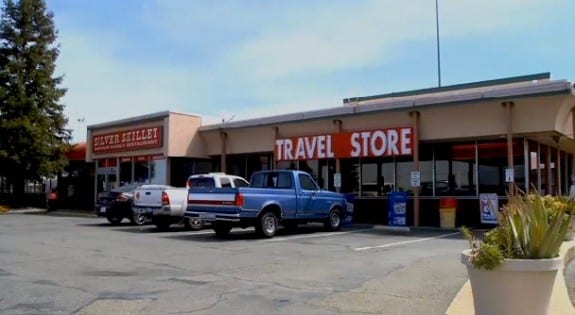 Authorities were called Sunday afternoon to the 49'ers truck stop, located at the 2800 block of El Centro Road, when a truck stop employee found the child, still in it's infant car seat, and immediately called the police. Witnesses told authorities that they had noticed a woman and a man, who were with the child initially, engage in an argument, where the the child was ultimately left by itself, about 45 minutes prior to the authorities arrival.
Ninety minutes later, Christina Reed, the 36 year-old mother of the baby girl returned to the scene, where she was then questioned by the authorities and arrested for felony child endangerment, according to Sacramento County sheriff's spokesperson Lisa Bowman. The baby was then transported to UC Davis Medical Center to be evaluated for any injuries.
When interviewed by local new station CBS13, Reed said, "I don't know what's going to happen but hopefully mommy will be home soon with the baby and daddy. We'll see what happens because I love you." Reed, who was distraught over the situation wants her four other children to know that she did not abandon their little sister, saying "I would never do that."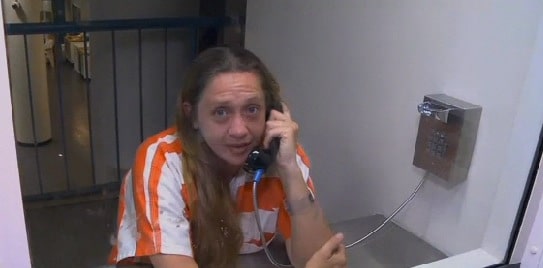 She explained that she and her husband had been driven to Sacra from Lake County, in the hopes of purchasing a car. However, when an argument between the couple ensued, she became frustrated and left the truck stop, believing that her husband would take the baby with him. Reed says "Last time I saw her she was sitting in her car seat sitting outside."
Reed had been gone for over an hour, finding an unbelievable scene when she returned, saying "He wasn't there. I came back looking for my husband and my baby. When I come back, I get arrested because they say I abandoned by child. But I didn't do that." Reed's husband never came back to the truck stop, and when a bail-bondsman reached out on behalf of his wife. Reed says "Because we were fighting yesterday, he told the bondsman not to call back." She now faces child endangerment charges.
Reed says that her six-month old baby girl is afflicted with a rare disease, which left her partially paralyzed from her waist down. The child is now with Child Protective Services. She wants everyone to understand that she did not abandon her child, saying, "I swear on everything I have, that was not intentional. I love my baby. She just started to smile and she's so beautiful." Currently, she is being held without bail, while the authorities search for her husband to question him.
---
[ad]