A California woman shocked doctors by giving birth on Monday to octuplets, believed to be only the second set of eight babies born in the United States.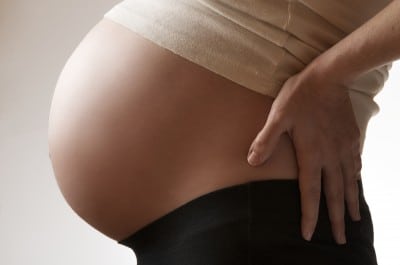 The six boys and two girls were doing well and were in stable condition in the neonatal intensive care unit, said Dr. Karen Maples at the Kaiser Permanente Medical Center in the Los Angeles suburb of Bellflower.
But two needed some help to breath with ventilators, she told a press conference.
The eight babies arrived at an amazing 31 weeks gestation by Caesarean section over a five-minute period, stunning a 46-member medical team that was expecting only seven babies.
They weighed between 1 pound 8 ounces (680 grams) and 3 pounds 4 ounces (1.47 kg) and doctors initially identified them by the letters A through H as they were born.
"We decided to proceed with the delivery in anticipation of seven babies. We had done some drills, some preliminary dry runs," Maples said.

"Lo and behold, after we got to Baby G, which is what we expected, we were surprised by Baby H."
Maples said she had been following the mother, who was not identified, since the first trimester of her pregnancy.
The weights have been reported as:
Baby 1: 10:43 a.m., a boy weighing 2 pounds, 11 ounces
Baby 2: 10:44 a.m., a girl weighing 2 lbs., 12 oz.
Baby 3: 10:45 a.m., a boy weighing 3 lbs., 4 oz.
Baby 4: 10:45 a.m., a girl weighing 2 lbs., 8 oz.
Baby 5: 10:46 a.m., a boy weighing 1 lb., 8 oz.
Baby 6: 10:47 a.m., a boy weighing 2 lbs, 12 oz.
Baby 7: 10:47 a.m., a boy weighing 1 lb., 15 oz.
Baby 8: 10:48 a.m., a boy weighing 2 lbs. 11 oz.
The first live-born octuplets were born in Houston in 1998, and one baby died about a week later. The surviving siblings — girls Ebuka, Gorom, Chidi, Chima and Echerem, and their brothers Ikem and Jioke — celebrated their 10th birthday in December.