An expectant Camila Alves totes her son Levi while out shopping in LA yesterday.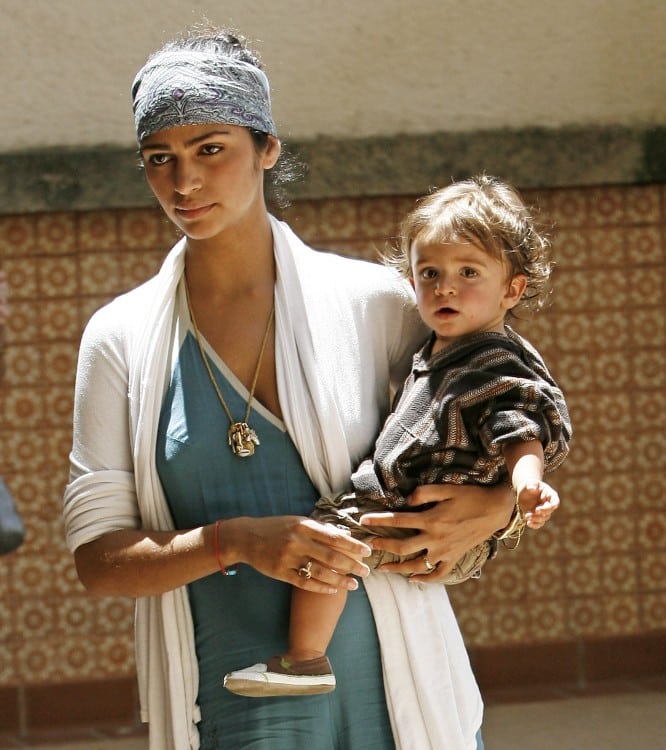 A source tells the National Enquirer a wedding is on the works for the model and her boyfriend Matthew McConaughey. The actor is said to wed Camila later this year before their second child is born.
"Camila was fine about not being married when they had their first child, son Levi, a year ago, but she wants a ring on her finger before their next baby arrives," a source tells the publication. Matthew, who previously said he doesn't believe in marriage, "immediately agreed to Camila's request. Having his son has changed his priorities in life," adds the source.

"Matthew's been with Camila for more than two years and by January he's going to be a dad for the second time. He feels it's time to give up bachelorhood," another source chimes in. No comment just yet from either Matthew or Camila.
---
{SPLASHNEWS}