In this ever-changing world of technology, it is amazing how quickly things change. For example, for a while now, when women were pregnant, they had the option of attending classes focused on prenatal education over the course of their pregnancies. But unfortunately, not everyone can attend these classes due to prior commitments, medical reasons or a variety of other reasons. They would end up missing out on these important educational experiences. But researchers at the University of British Columbia are aiming to change that through the use of educational text messages for these women.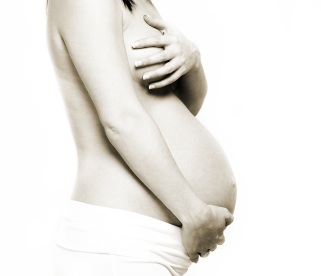 The SmartMom Canada program was created to meet the needs in British Columbia's northern health region. Researchers' aim is to have women in that area try out the program, along with women in the Fraser Valley Health region. Patti Janssen, professor at UBC's School of Population and Public Health is spearheading the initiative, along with the university's Child and Family Research Institute.
Janssen says
"In northern B.C. One of the issues is that women are not able to attend prenatal classes because of the distance involved and the sparseness of the population, so we came up with the idea of delivering prenatal education through text messaging."
Janssen is also the head of the research group Optimal Health B.C., another research group that is funded by the Canadian Institutes of Health Research.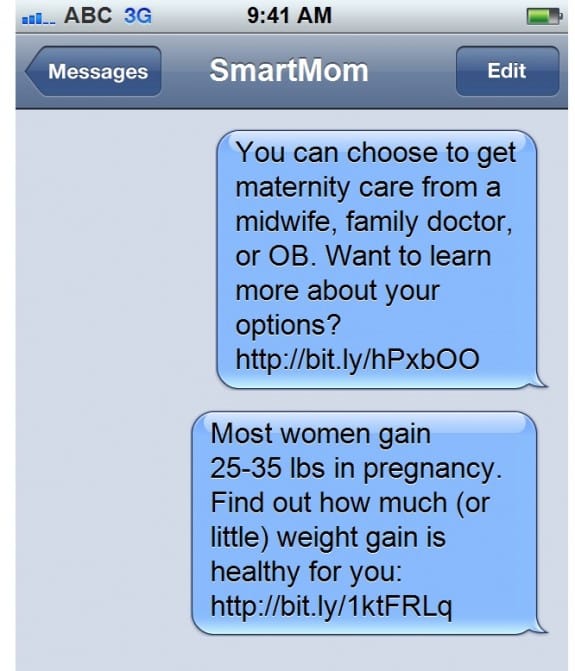 Janssen says that the reason it was decided to deliver the program via text message is because not every person has access to the Internet or a computer, but all the expectant mothers that are enrolled in the program do have cellphones. The text messages will be delivered free of charge throughout all of Canada's wireless carriers. There will not be any cost to the users receiving the messages, nor for SmartMom Canada. Software developer MEMOTEXT is helping to develop the program at cost.
While still in its early stages, the program is in need of another $100,000 before it can fully launch. Sadly, research budgets are decreasing and health care funds are in high demand. But the University has turned to the popular crowdfunding website Indiegogo to raise the needed funds to launch their educational initiative. Janssen, along with Asheya Kassner, the project director at UBC's Child and Family Research Institute, decided to deviate from the traditional route of applying for grants. Both women attended Vancouver's Pull Focus Film School, and along with help from students and teachers there created a video, which is featured on SmartMom Canada's Indiegogo page.
Janssen says
"It has been a real experience, I don't know any of my colleagues that have done this."
In the past, prenatal classes had been publicly funded. However, people must pay to attend them now. Janssen and Kassner say because of that, along with the problem of trying to deliver the service in more remote areas of Canada, means that many women do not have access to prenatal education. Kassner adds
"Less than 30 per cent of women go to prenatal class in Canada. Women have knowledge gaps…We want to encourage informed decision-making and informed discussion with their maternity care providers and we hope this program will do that."
The program itself is a one-way communication, delivering text messages that are tailored to the expecting mother's delivery date and location, so the information that they receive is highly customized. Janssen notes,
"Ultimately we want women to understand their choices and to be able to make informed choices. We want them to be aware of the kinds of issues they can discuss with their care provider, the kinds of questions they can ask and we want to link women with resources in their own community. If for example a woman wants to cut down on smoking, we can tell them where in their health authority they can get help with that."
The Indiegogo campaign for SmartMom Canada has currently raised $3,600 to date, with approximately 19 days left on their project. $96,400 more needs to be raised before the project can fully come to fruition.
To learn more, you can find the SmartMom Canada Indiegogo page at www.indiegogo.com/projects/smartmom-canada.
---
[ad]
Save