Just a week after she welcomed twin boys, Céline Dion has revealed that she was originally pregnant with triplets.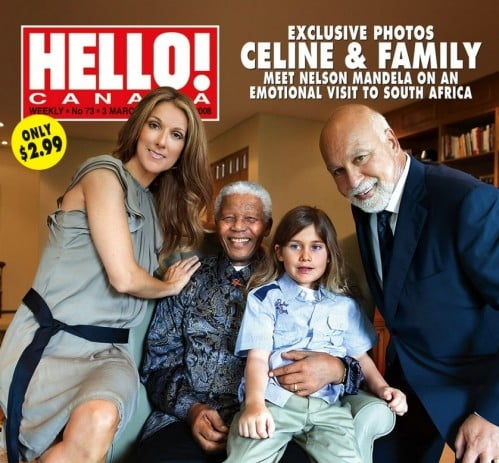 Speaking with Quebec TV, the new mom said, "He chose to let go to give space to his brothers to grow."
The two remaining baby boys were born on Saturday in West Palm Beach, Florida at just 35 weeks into the pregnancy. After a short deliberation, Céline and her husband, René Angélil announced that they babies would be named Eddy and Nelson.
Taking inspiration from two people that have touched their lives – Céline's first producer, Eddy Marnay, and Nelson was named after Nelson Mandel(pictured above in 2008), the couple 'wants their children to be inspired by their names, because they were so inspired by these men'.
The boys are now home and we look forward to meeting them soon!
Related Articles:
---
[ad]