Charlie Sheen and Denise Richards were re-united over the weekend to prepare for Halloween at the pumpkin patch in Los Angeles.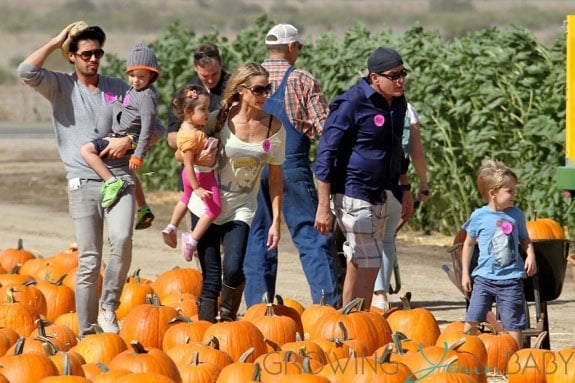 The couple, who has two girls together, Sam and Lola(not pictured), were accompanied by Charlie's twins Bob and Sam, and Denise's adopted daughter Eloise, 2.
It's rare to see Charlie out with his kids, so it was nice to catch a glimpse of him hanging out with his twins.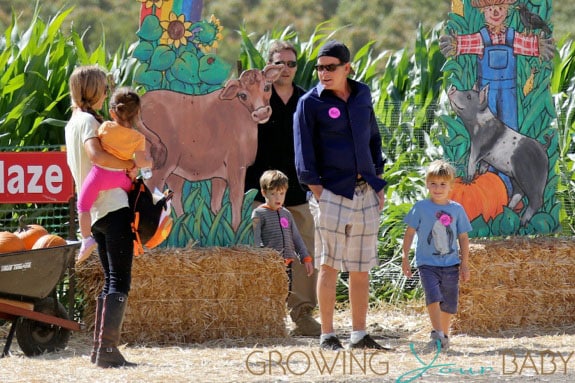 At one point he picked up a crying Bob, while Denise showed her rockstar moms skills and piggy backed Max and carried Eloise.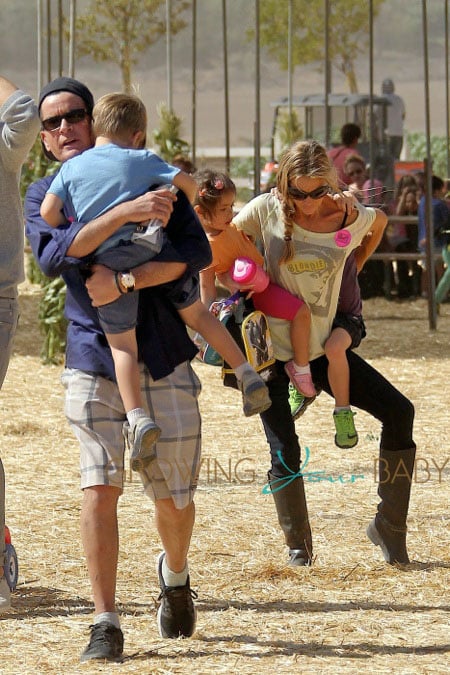 The twins are currently in the care of Denise while their mom, Brooke Mueller receives help for a substance abuse issue.
While attending an event in May, the actress told USMagazine that having five kids is a bit tricky but she makes it work.
"You just figure it out because you don't have a choice.  You have these children depending on you. You prioritize. I had children because I want to be a parent, and I want to be there for them."
Adding,
"I think my biggest challenge is [that] their different activities sometimes overlap. I have a good schedule going. You just manage."
Now 5 months into the arrangement, it appears she is more than managing. We love her!
{PACIFIC COAST NEWS}
---
[ad]