A very pregnant Chelsea Clinton was a special guest at Disney Junior's 'Pirate and Princess: Power of Doing Good' event on Friday(July 25th) in New York City.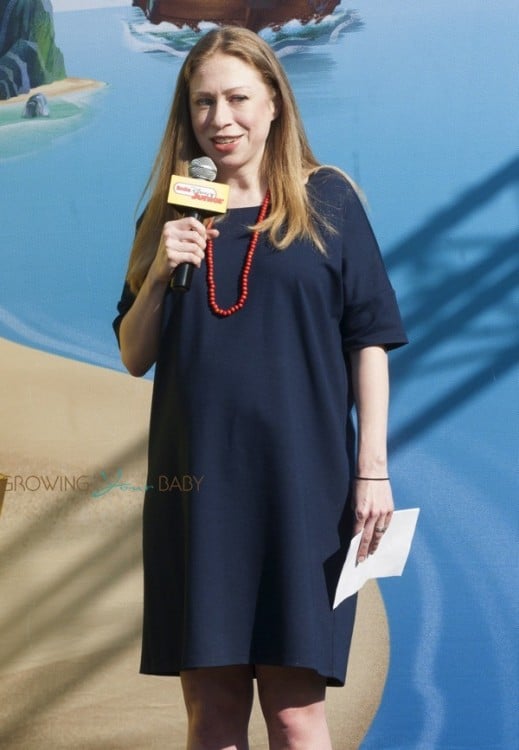 The pro-social touring event was created to introduce kids age 2-7 to the value of doing good, including caring for nature and animals and helping others. The tour has already made stops in Philadelphia and Washington D.C., and it is scheduled to visit Chicago, Houston, San Francisco and Los Angeles over the next three weeks. Designed for kids and families, the tour is sponsored by Disney Junior, ASPCA, Youth Service America (YSA), National Wildlife Federation and First Book.
The mama-to-be spoke to the kids and families about the importance of youth community service at Harlem's Riverbank State Park. After she left the stage she sat with some of the attendees and chatted with the kids.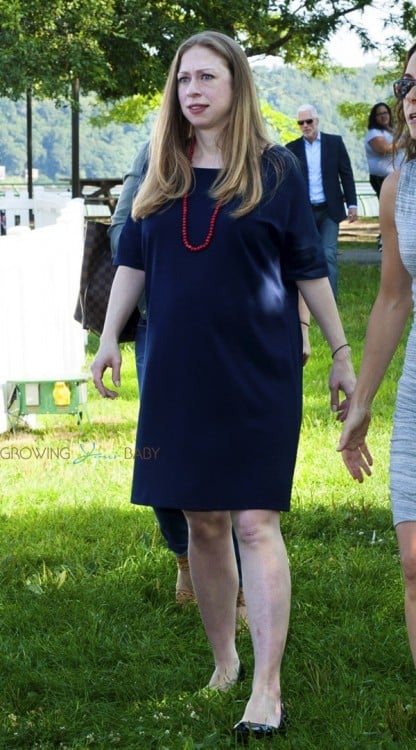 It won't be long now until it's her turn!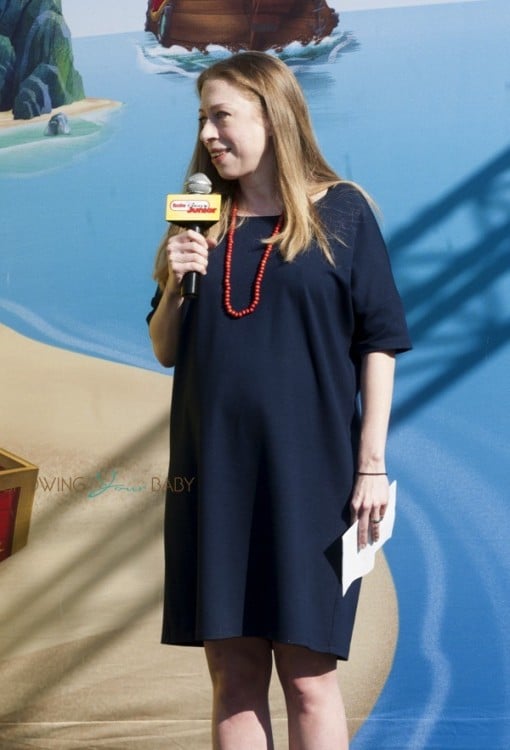 In April Chelsea, 34, announced she and husband Marc Mezvinsky were expecting their first child. Married for four years, Chelsea revealed the exciting news at a Clinton Foundation event saying,
"Marc and I are very excited that we have our first child arriving later this year."
The baby's gender has yet to be released, but judging from the size of her belly it won't be long until the little one is here!
{WENN}