Kristin Cavallari was spotted out for lunch with her oldest son Camden at Villa Blanca in Beverly Hills, California on July 24, 2014.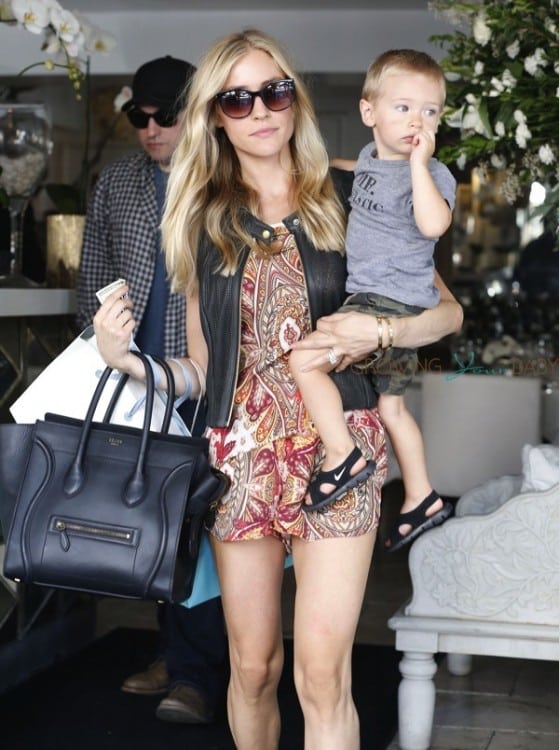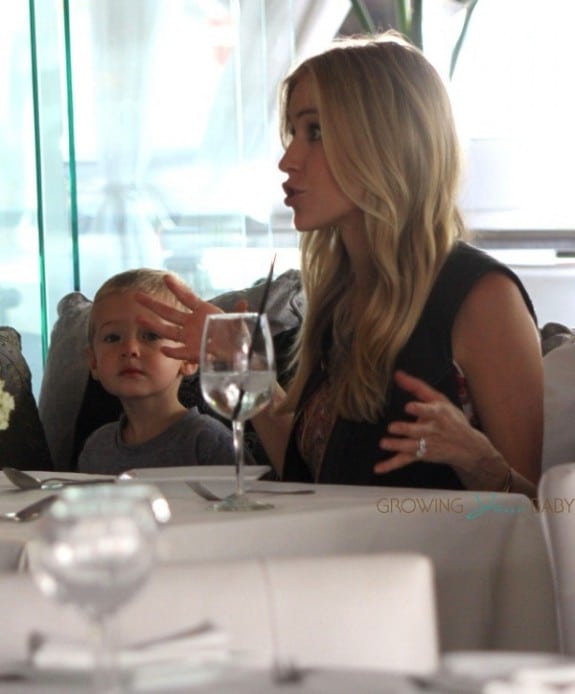 The pair hit the shops before grabbing a bite. Kristin juggled her babe and her purchases before heading to the valet to grab her SUV.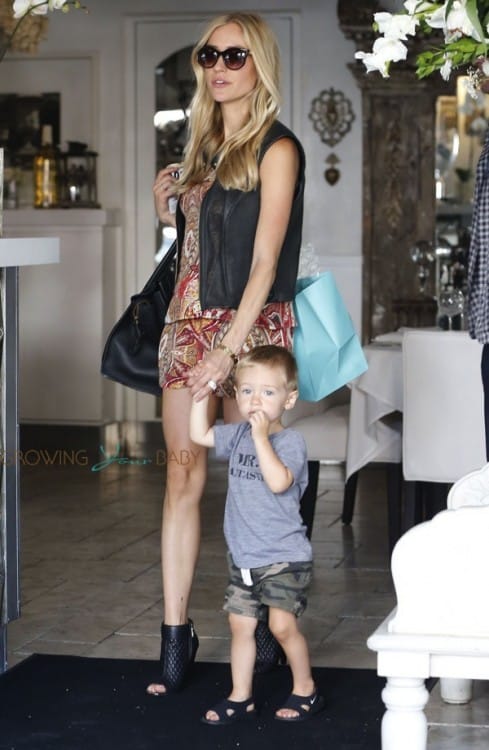 Just two months ago the reality star gave birth to baby Jaxon. Almost back to her pre-baby weight she wore a Sjobeck Malibu printed jumper and Chinese Laundry shoes from her collection.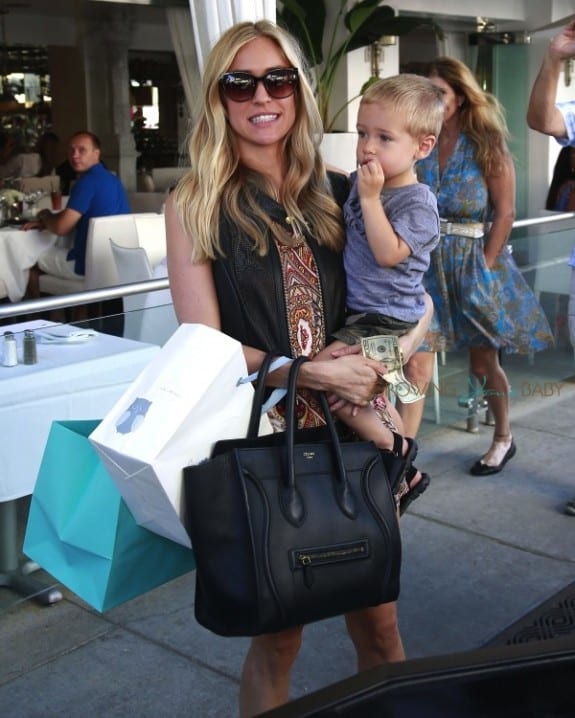 An fitness buff, Kristin credits her strict workout schedule – before and after Jaxon's arrival for the quick slim down.
"I'm still a couple of pounds away from my pre-pregnancy weight, but it took a solid three months with Camden and I think it will be the same this time. I started working out when Jax was three weeks old. I've been working out four to five times a week for 30 to 45 minutes at home, doing tons of leg work like squats, lunges and lifting weights."
Hard work and a great diet.
"We eat a ton of veggies, chicken, grass-fed beef, bison, and fish. We also love sweet potatoes and brown rice pasta. I either make a smoothie, oatmeal or eggs for breakfast and a salad or turkey sandwich for lunch. I have a snack in the afternoon – usually nuts with dried cherries, chips with hummus, or an apple and almond butter. I also love avocados with olive oil and sea salt and I put coconut oil in or on everything."
Often it is discouraging to new moms to see a celeb in Hollywood showing off her svelt frame weeks after birth. I like that her message really is that hard work pays off.
{FAME/FLYNET}