A nursery design theme that is hot right now is elephants. Depicted in many ways from a very classic take like Dumbo to modern clean lines with retro patterns, these playful pachyderms are popping up in children's rooms all over.
Elephants are perfect because you can modify the theme as your child gets older by changing the decals and adding more mature accessories. From adorable toys to animated wall art, there are so many sweet elephant details you can add to your child's room.
We round up some of our favorites!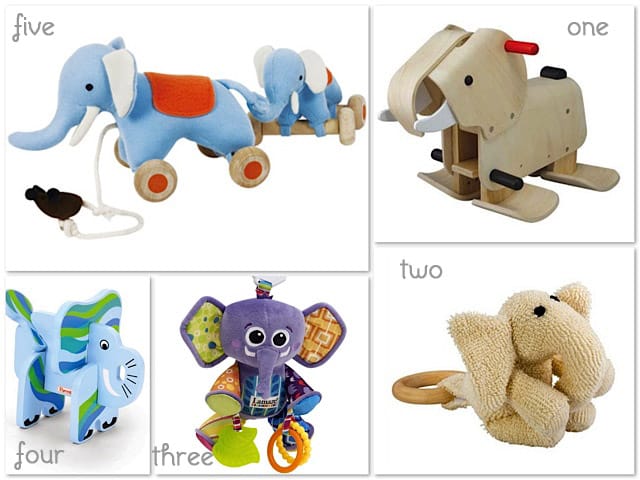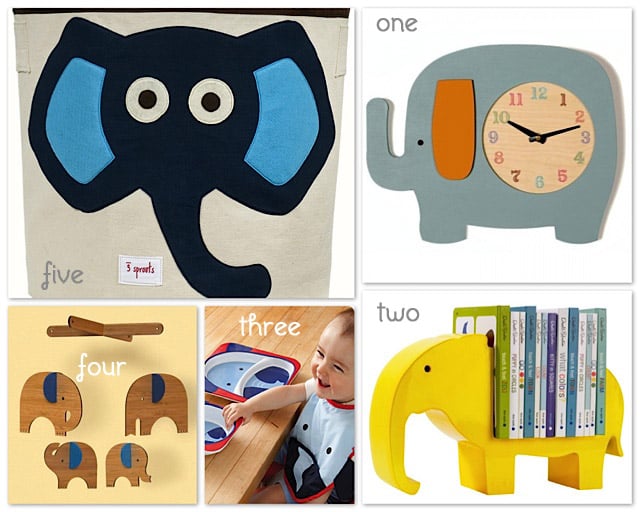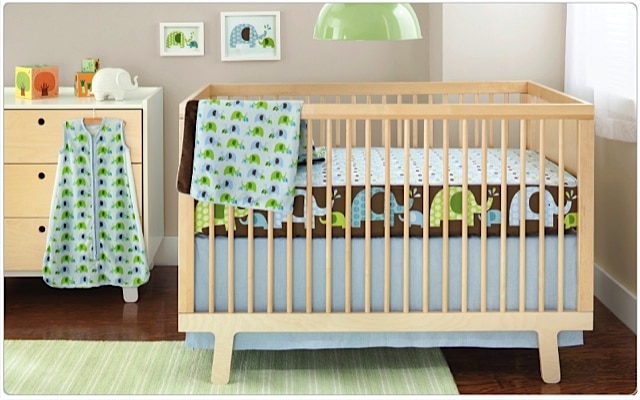 Skip Hop Elephant Parade Complete Sheet™ bumper-free crib bedding ($120)- We love this set because it is still very cute despite the fact that there is no bumper. Skip*Hop has added the pattern to the side of the fitted sheet in order to keep your theme present.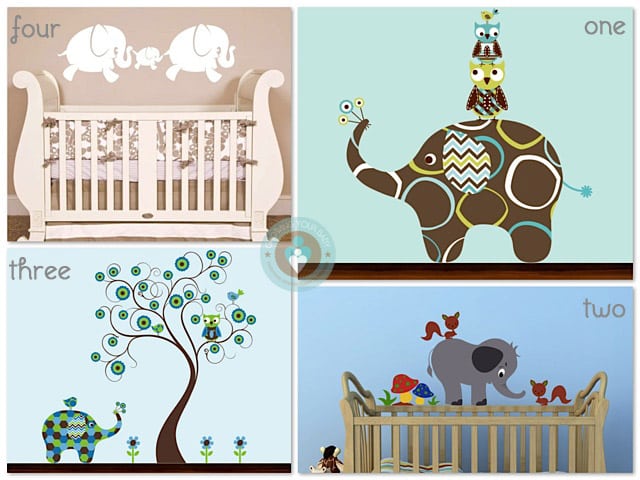 ---
[ad]